Making Paracord Bracelets for our Troops
Paracord bracelets are far from a fashion statement. They're a very necessary survival item that makes the perfect care package item for service members.
May 3, 2019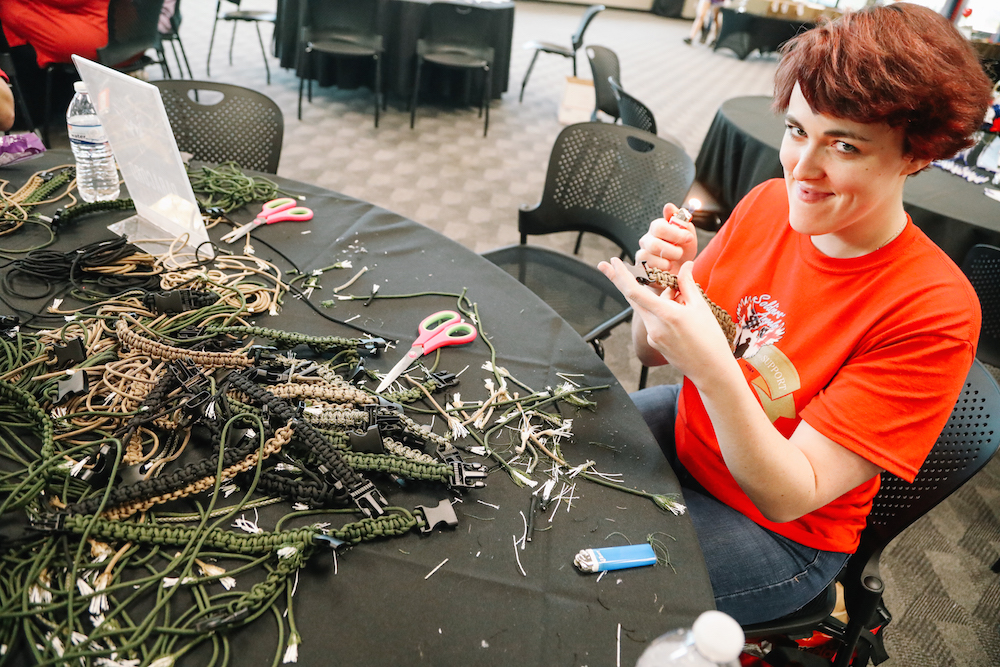 You know those really thick braided bracelets you see a lot of military, hikers, survivalists, and first responders wearing? As cool as they look, they are not a fashion statement. They're called paracord bracelets and are a very necessary survival item. Paracord bracelets actually started as a way for service members and first responders to carry extra cord in a lightweight, compact manner.
A paracord bracelet is made out of paracord, or "550 cord". Paracord was originally used in parachutes during World War II. Once on the ground, service members would cut the cord off their parachute and pack it up for use later. Turns out, this cord, originally made for parachutes, has multiple survival uses!
The term 550 means that it has a minimum breaking strength of 550 pounds. The cord itself is made up of 7 inner strands which each contain 3 inner strands. That's a lot of cord to play around with! If you gut the inside cord out and tie it together, you can get hundreds of feet of cord which can be used for various things.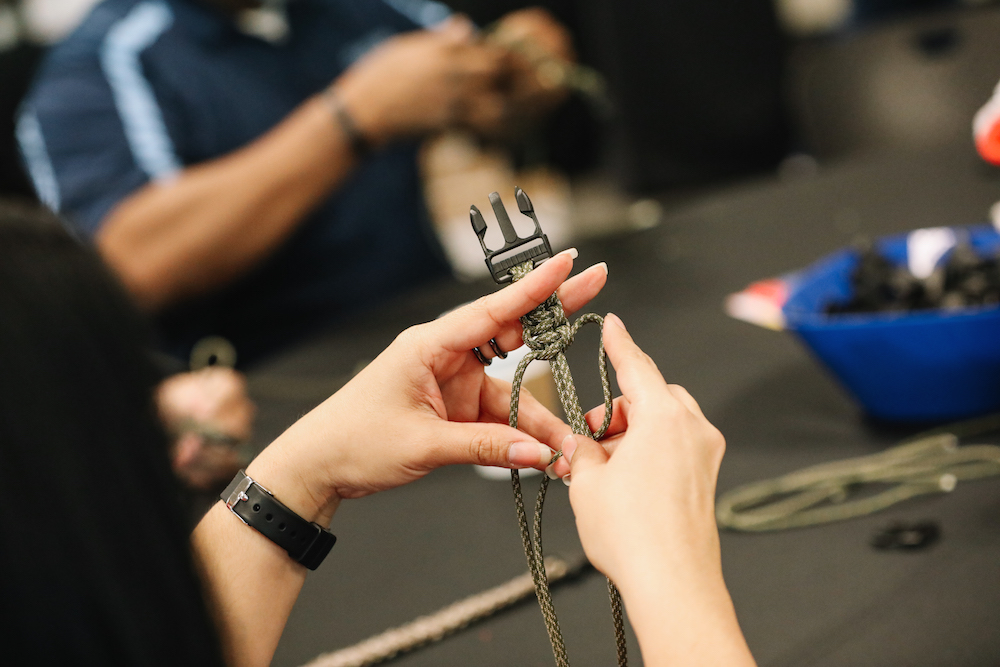 Uses for a Paracord Bracelet
The possibilities are endless, but here are some common uses for paracord.
The inner strands can be used as fishing line

Boot Laces

You can floss with the inner strands

An emergency suture from the inner strands

You can use it as a knife handle (sometimes knife handles break and paracord has the perfect grip)

Bow drill to make fire

Clothesline

A belt

Hanging a kettle over a fire

A makeshift fishing net

Improvised sling

Trail markers

Lanyard

Bundling firewood

Headband/hair tie

Hanging lights/chemlights

Horse halter

Pull cords for small engines (boats, chainsaws, lawn mowers)
As you can see, this simple looking bracelet has a ton of uses – which is why we love to send them to deployed service members!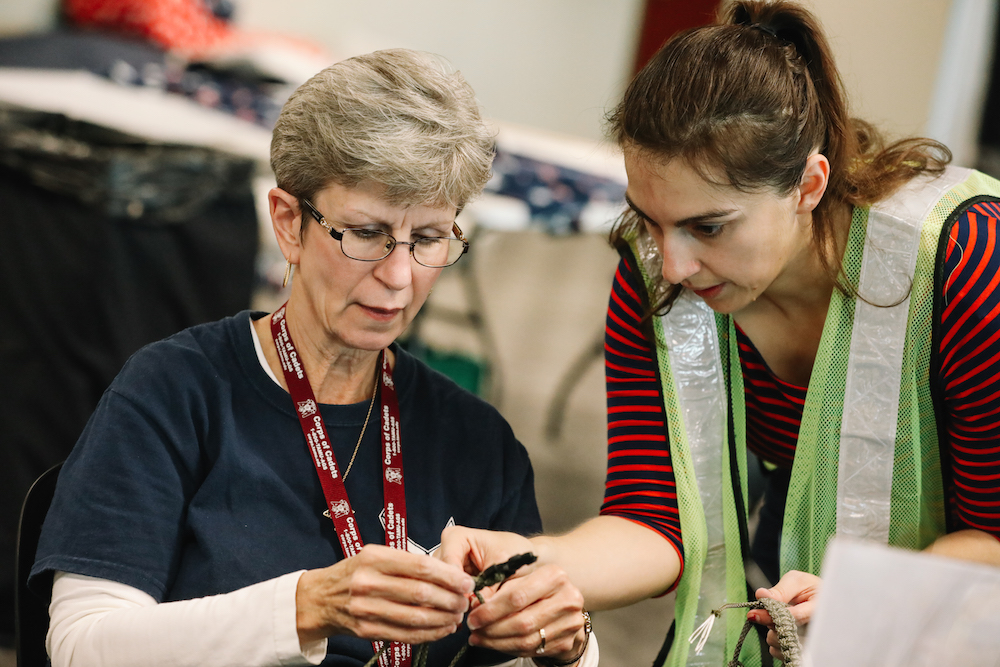 Soldiers' Angels does a lot of events that involve making items for service members and veterans. Paracord bracelets are one of them. If you were at our 15 Year Anniversary event, you may have learned how to make one! We often do paracord making workshops for companies looking to do a team-building exercise that also gives back.
Looking for a fun employee engagement project that also gives back to our military? Learn more about our Corporate Engagement Projects here.
---