Holiday Community Partner Highlight: The Yeomen
September 8, 2016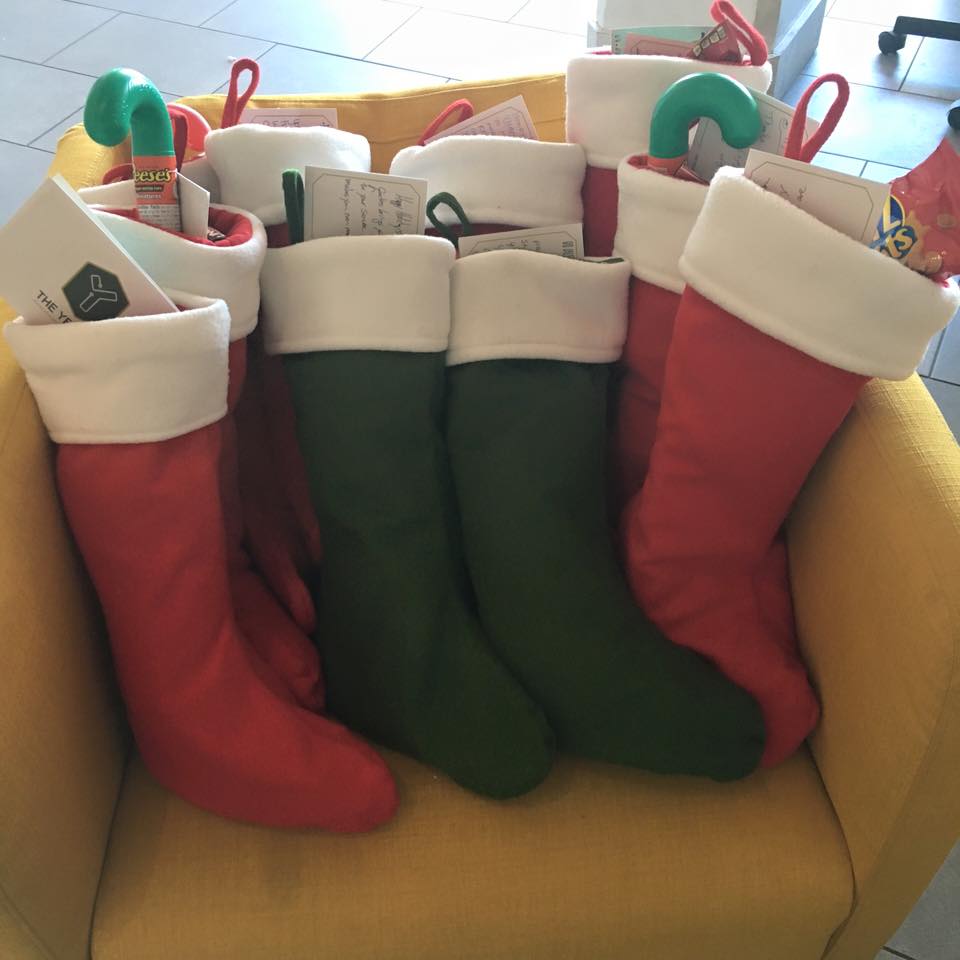 We're excited to announce that we've launched our annual Holiday Community Partner program! What are Community Partners? They partner with Soldiers' Angels to provide support to military families, wounded heroes, deployed service members and veterans. They can be individuals, families, civic groups, businesses, churches, schools, scouts, sororities, or youth groups who have a desire to serve military families.
Holiday Community Partners work specifically during the holiday season to provide cards, letters, and stuffed stockings for our troops and veterans. Last year we were able to collect 4,311 filled stockings and deliver them to veterans in VA Hospitals and deployed service members.
We're so proud of the great work our Holiday Community Partners did last year that we decided to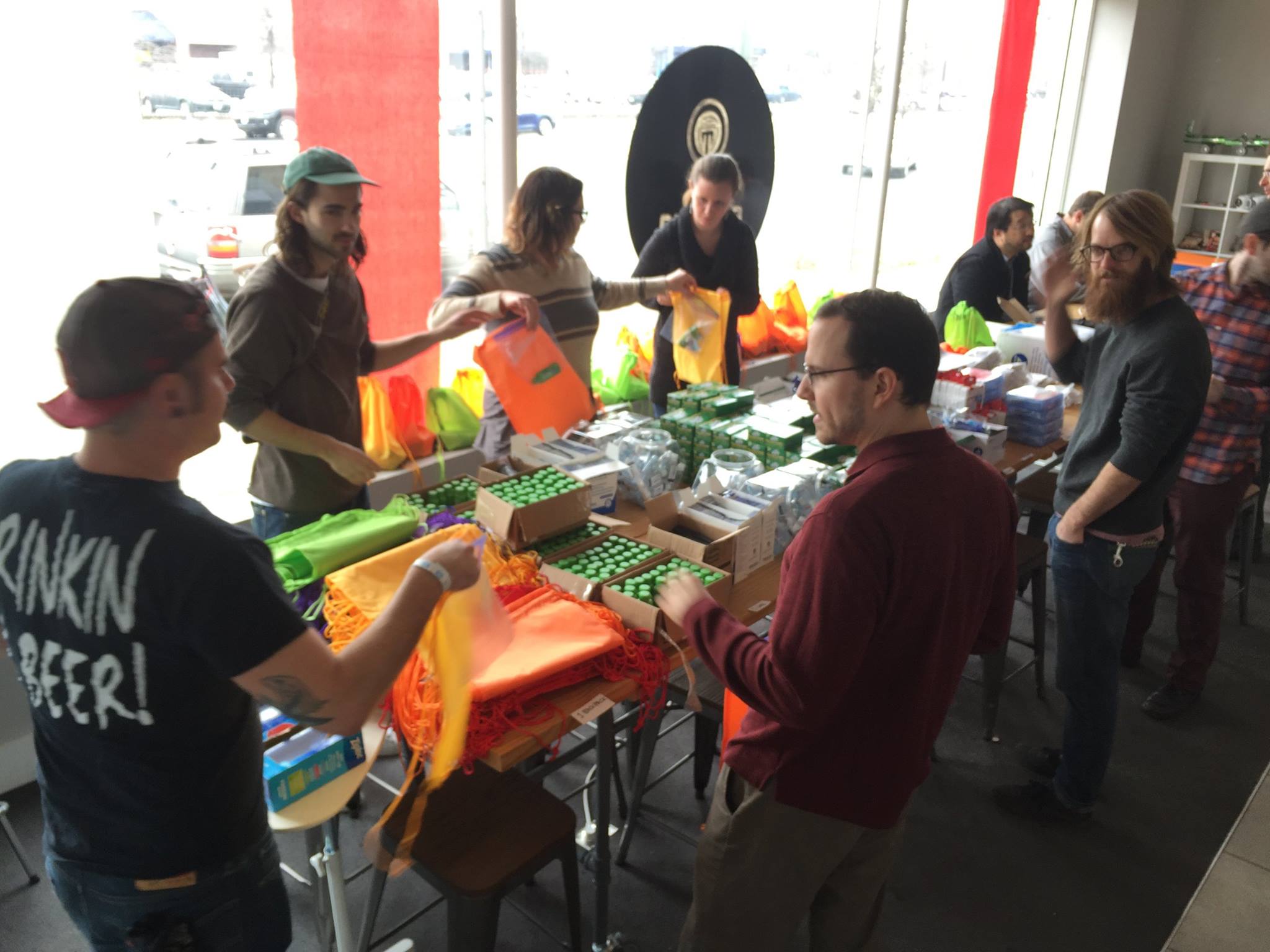 highlight a few of them on our blog. Today we're highlighting The Yeomen, a company based out of Richmond, Virginia who helped provide stockings to the veterans at McGuire VA Medical Center.
Who are The Yeomen? They are help for your help desk! The Yeomen is a community of customer support folks. They believe stellar care turns customers into promoters. Whether your current support system needs a tune up, or you just need someone to handle your help desk, The Yeomen are here for you.
The company doesn't just help their customers, they love pitching in and being a part of the surrounding community because they truly love helping others.
"The Yeomen jumped at the chance to bring a little joy to the soldiers who have returned home after fighting abroad. These men and women have given so much of themselves that U.S.-based companies like The Yeomen have a responsibility to find ways to care for them in large and small ways," said Jim Coe, Founder of the Yeomen.
"I'm certain there are more veterans that Soldier's Angels can reach, and I hope other organizations join The Yeomen this year to make sure each of them get a small gift of appreciation for the monumental gift they gave us through their service."
We were touched by the level of detail they put into their stocking.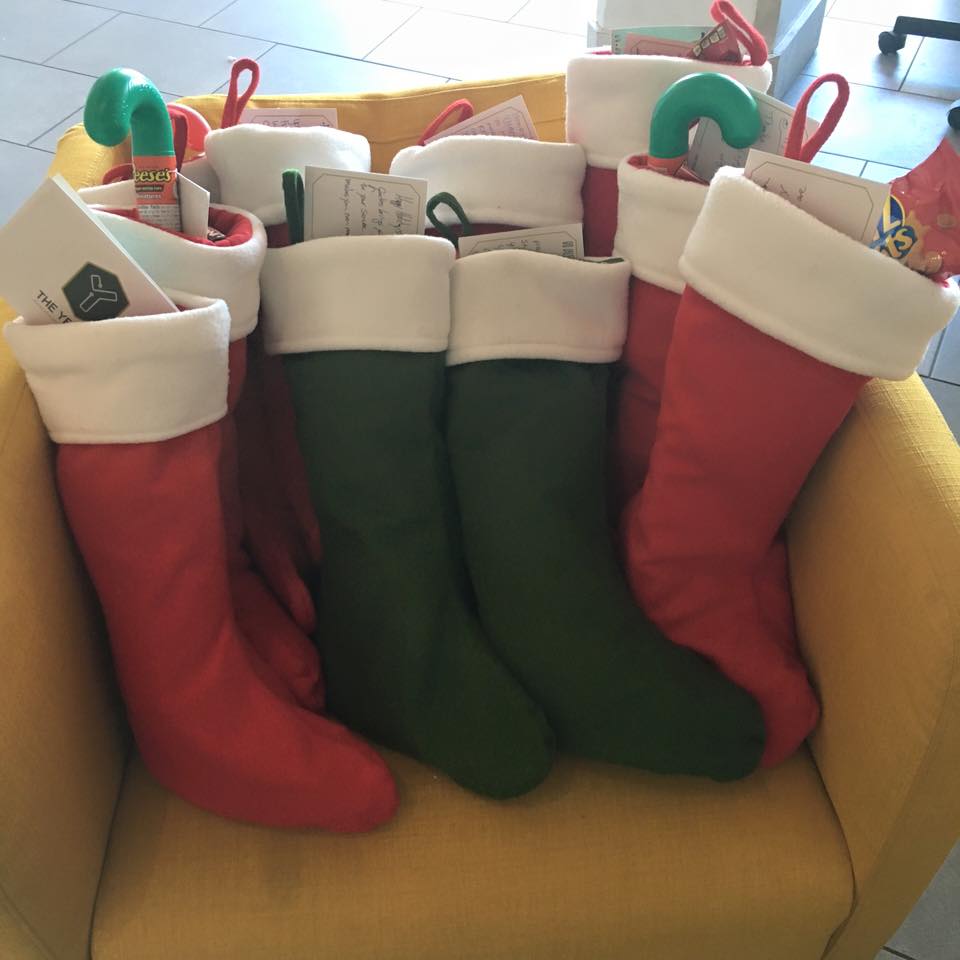 Laura Mayberry, who lead the charge told us, "Overall, we stuffed our stockings with toiletry items and healthier snacks. We included toothbrushes, floss, toothpaste, baby wipes, Q-tips, combs, and deodorant, among a few other items. We wanted to be sure they had some necessities, but also wanted to leave a little extra room for our teammates to bring in some of their favorite holiday goodies. Folks brought in some fun games, decks of cards, and a crazy variety of candy/chocolate. Each Yeomen wrote a personal card about why they brought in the items that they chose, and what the items meant to them during the holidays."
We love how much thought they put into their stockings and were tickled that they joined the cause!
Last year we collected 4,311 filled stockings from multiple community partners. This year, our goal is to 4,500 stockings! Do you want to help? Find out more here.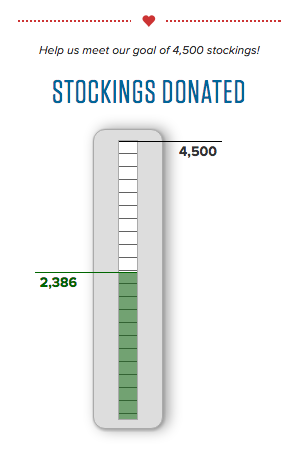 ---