Girl Scout Cookies for Troops
July 27, 2015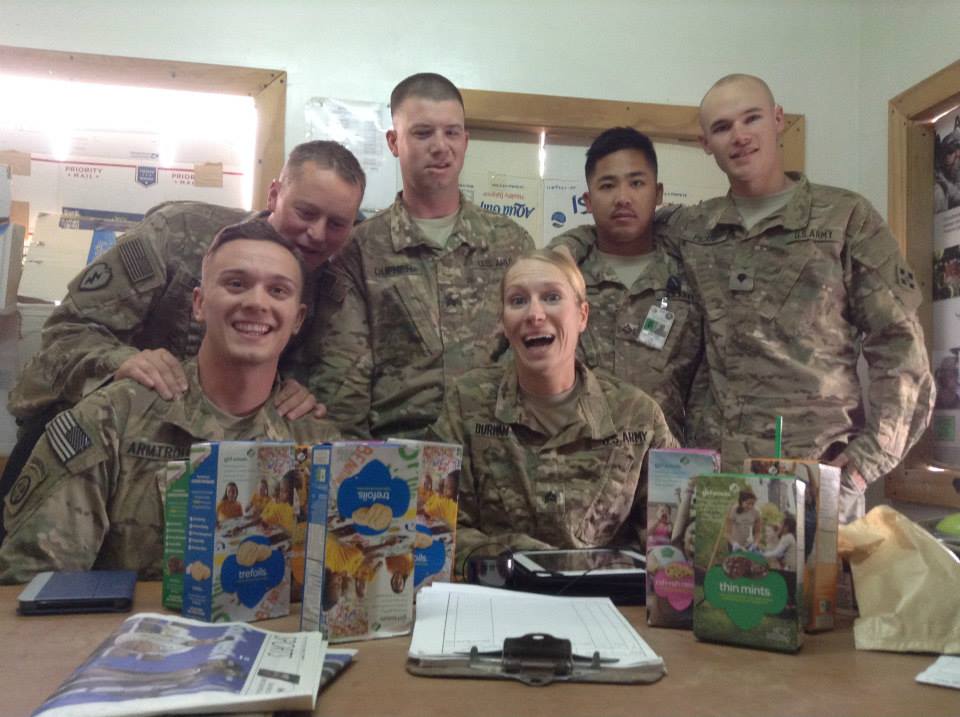 Everyone loves Girl Scout Cookies– especially our troops! Soldiers' Angels helps spread the love of these delicious treats to our men and women in uniform by distributing Girl Scout Cookies to our military and veterans all over the world.
To date we have received and distributed 235,000 boxes of cookies valued at just under $1M. We sent as many to the deployed troops as we had funding to support and as needed by the troops. We then distributed to VA Medical Centers for veteran patients.
Thanks to the help and support of our volunteers and donors, these cookies are giving our troops overseas a taste of home and veteran patients at VA Medical Centers a tasty treat.
We're getting lots of pictures and thank you notes from our deployed service members enjoying their Girl Scout cookies! Here are some of them.
[[!Gallery? &album=`1` &toPlaceholder=`gallery` ]] [[+gallery]]
Want to learn more about getting involved with Soldiers' Angels? Click here.
---