Don't Get Stuck with Leftover Halloween Candy!
October 6, 2016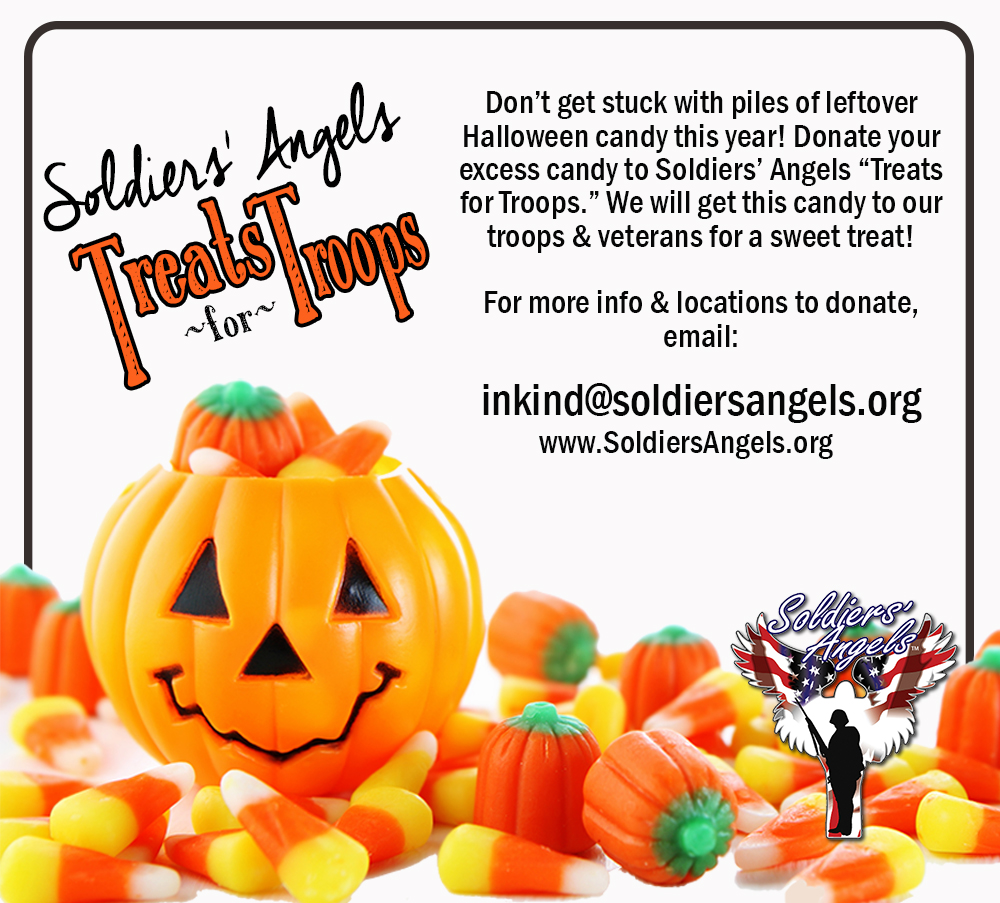 It's about that time to start seeing (and tasting) everything pumpkin! The weather is cooler, the Halloween costumes and decorations are just starting to come out and those big bags of candy are appearing on a grocery store shelf near you.
While kids start salivating over the candy they anticipate to collect, and parents start planning costumes, we're getting ready for our yearly Treats for Troops candy drive.
Every year after Halloween, we collect leftover candy to send to deployed troops as fun treat to remind them of home. We also distribute them to veterans at several of the VA Hospitals we serve. Last year we had 158 participants and collected just over $15,000 of leftover candy!
Don't get stuck with leftover Halloween candy this year! Donate your excess candy to our Treats for Troops program. This year we have made it even easier to participate in the program– simply fill out our online registration form and we will email you with flyers and other information. Click here to fill out the form.
---