Celebrating Our Angels for National Volunteer Week
April 27, 2017
In 1974, by executive order, President Richard Nixon declared the week of April 23rd National Volunteer Week. This week is dedicated to celebrating the hard work and efforts of volunteers.
Here at Soldiers' Angels we have 4433 Team Angels and 236 VA Volunteers
who dedicate their time, efforts and talents to our military heroes, veterans, and military families. We are so thankful for all that they do!
Our angels make a difference in the lives of our military every day. We couldn't do what we do without them!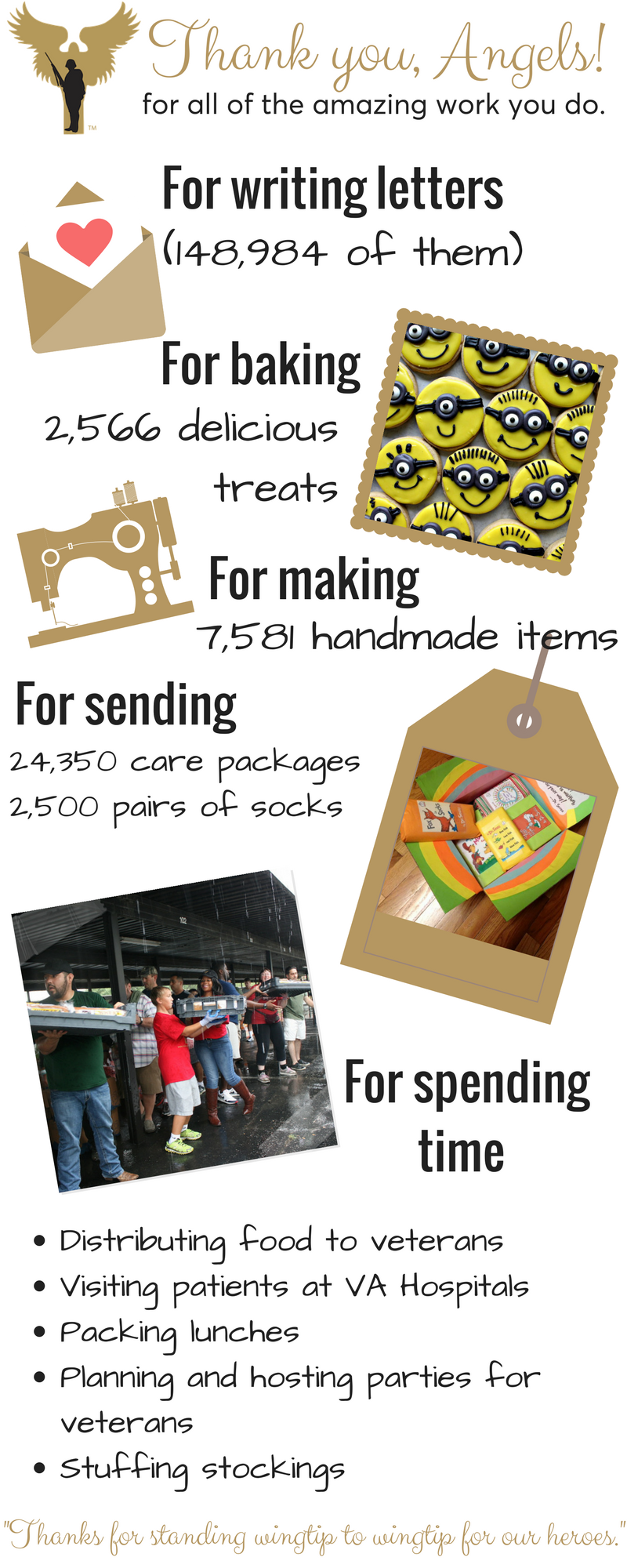 Here's a special message from our CEO, Amy Palmer:
Want to volunteer with Soldiers' Angels and help ensure that "No soldier goes unloved?" Find out more about all of the ways you can volunteer here.
---