Celebrating Military Fathers
June 15, 2017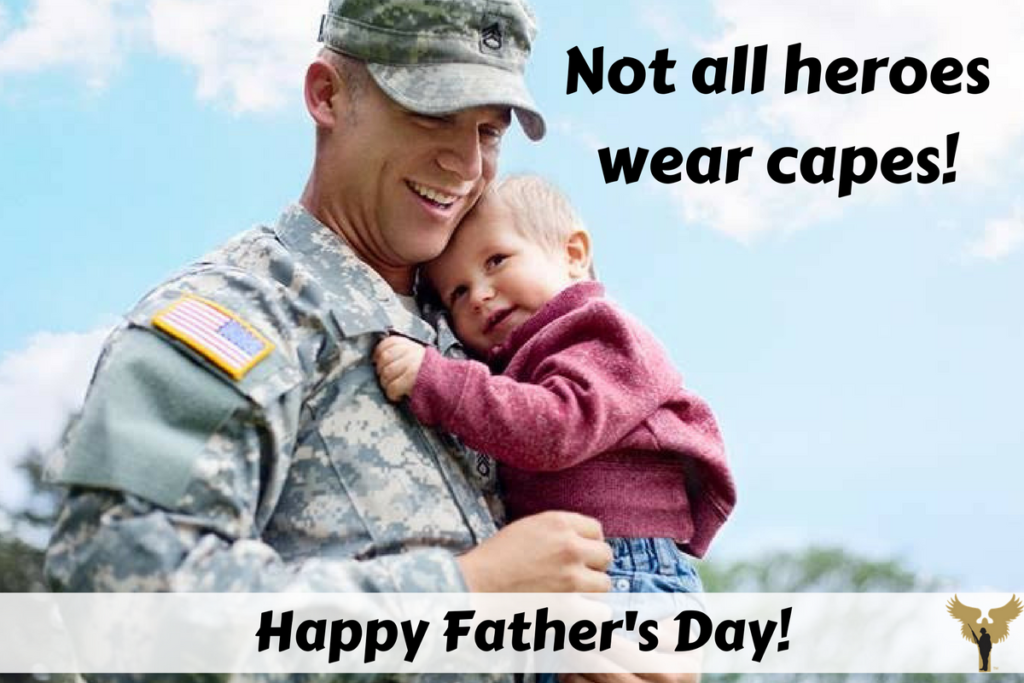 This Sunday is Father's Day, a day to honor the dads in our lives, and all that they've done for us. For many, fathers serve as strong leaders, providers, and supporters. To all the superhero dads out there, we salute you!
Soldiers' Angels wants to honor all the military fathers out there.
Dads who serve their country overseas, missing their children each day.

Dads who raise their kids, as mom serves.

Dads who support their children as they bravely serve their country.

And dads who have lost their spouse or children in their military service.
No matter their role, dads are fierce and strong protectors, and today we honor them!
Want to show a military dad you appreciate them? Share this image with them.
---