Celebrate National Sewing Month
September 28, 2017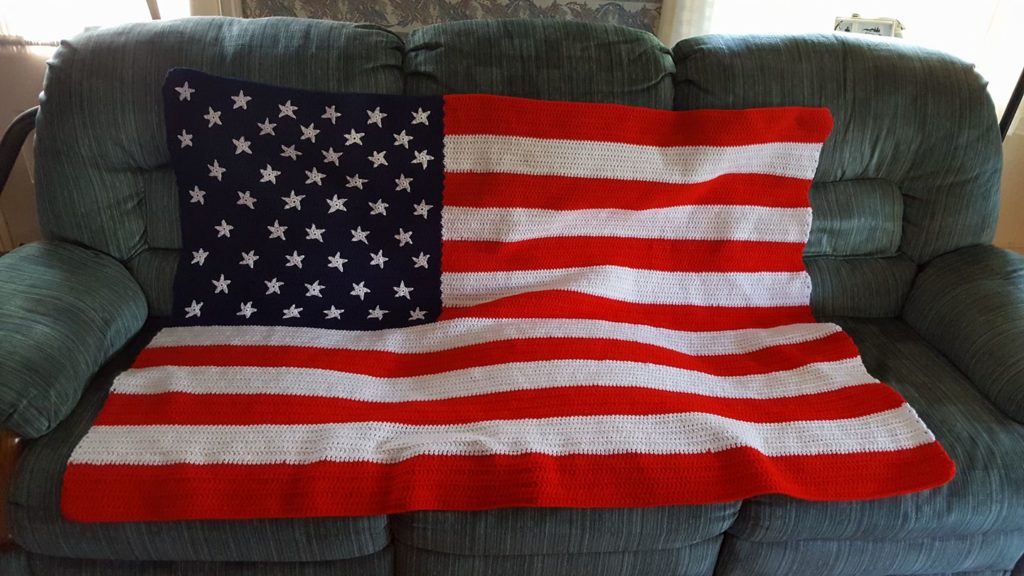 September is National Sewing Month – the perfect time to tell our readers about Soldiers' Angels Sewing and Crafting Team! This team is dedicated to putting their crafting talents to good use by providing handmade pieces of comfort and support to veterans, deployed service members and their families. Our Sewing and Crafting Team is extremely talented! They knit, sew, crochet and quilt their gifts of support and our military and veterans love it!
The handcrafted items are distributed within the military community to active duty service members, expectant military families and in VA hospitals around the country. Handmade items include blankets, lap blankets, chemo caps, quilts, scarves, hats, catheter bags, baby clothes, and more!
We asked some of our Angels on the Sewing and Crafting Team to tell us about their favorite projects. Here's what they had to say.
Linda
"I have sewn and sent to SA headquarters 550 holiday stockings to be sent to soldiers for Christmas 2017."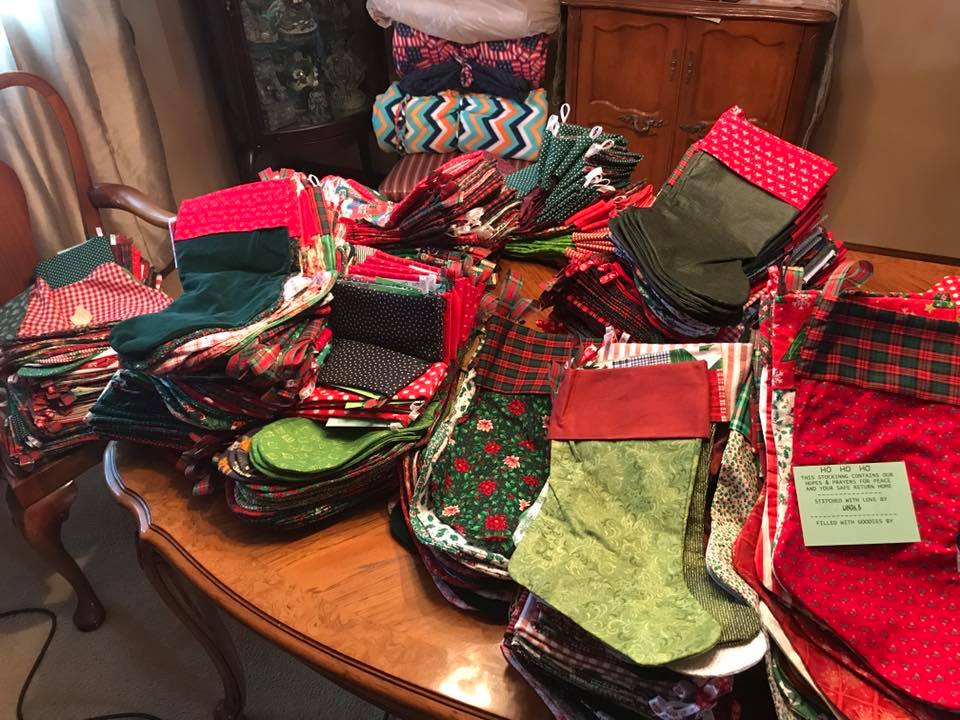 Ann
Ann had a few favorites to share.
"This is one of my favorites. I've done multiple of them. I've donated them to VA hospitals. This one is going to Houston. The one I'm working on now is going to a deployed service person."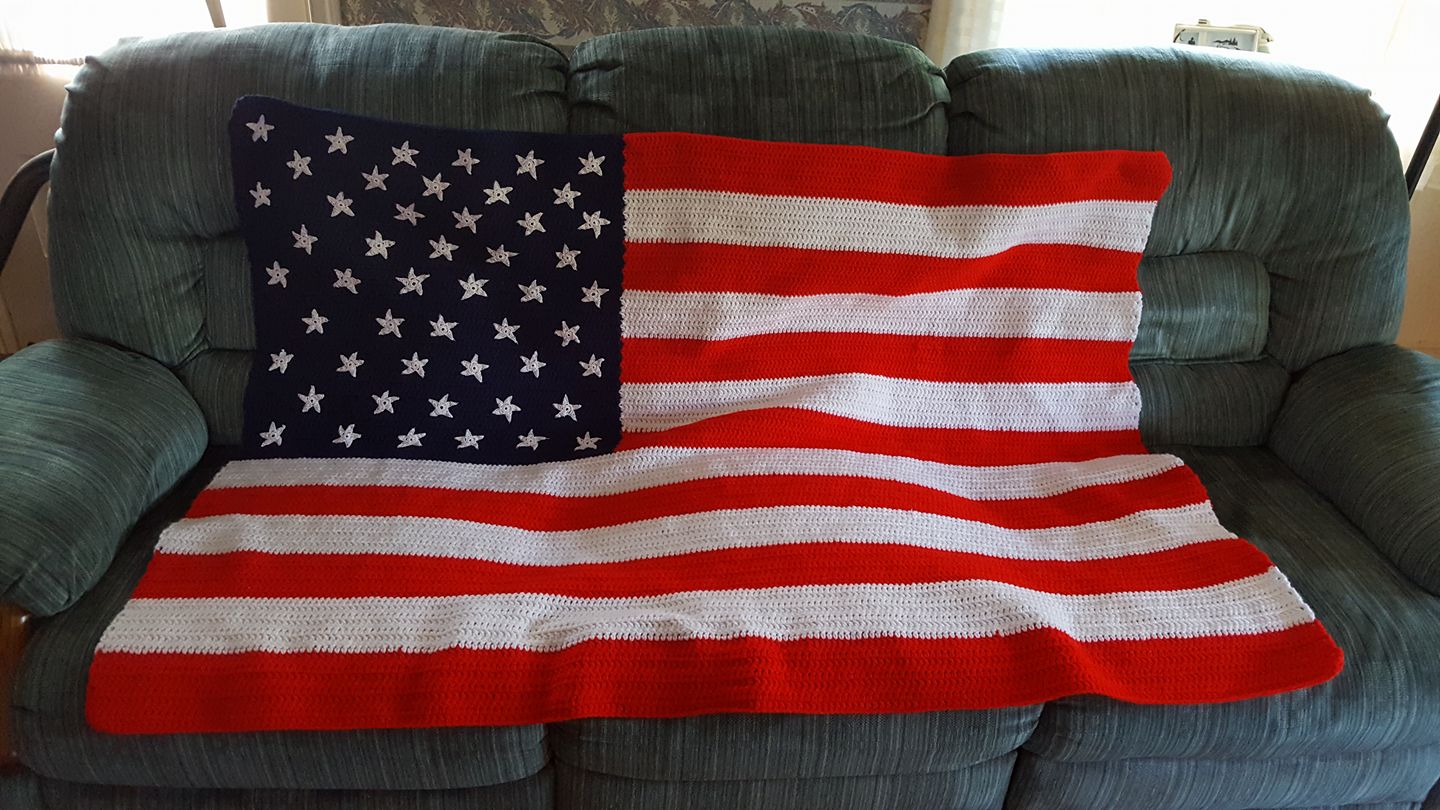 "These are hugs and kisses blankets. They go to Operation Top Knot for babies. Sometimes I send them to deployed dads for them to ship home. Hugs and Kisses Blankets are small baby blankets made from cotton. The cotton absorbs the parents smell and is comforting to the child."
Lisa
"22 fleece blankets I made with donated fleece for the Detroit, Michigan VA."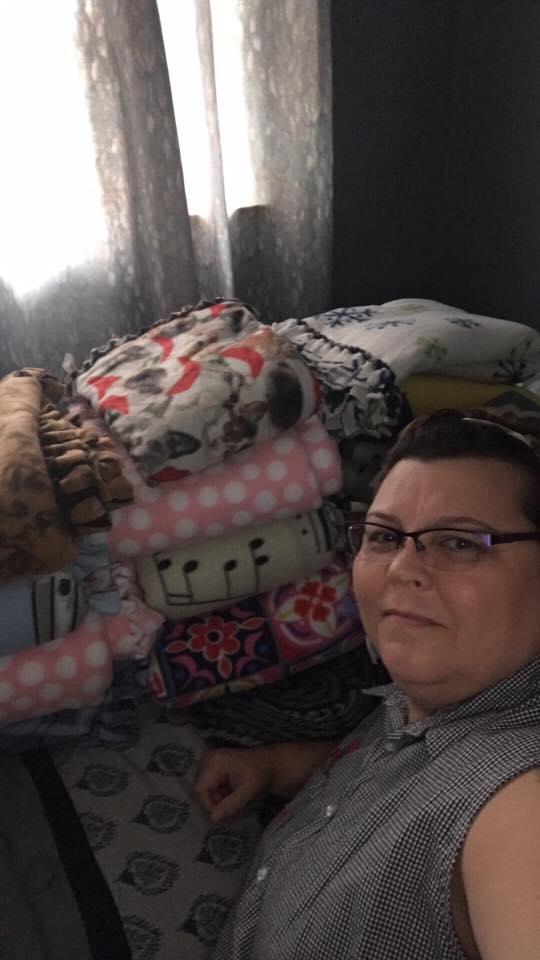 "Chemo hats loomed with love."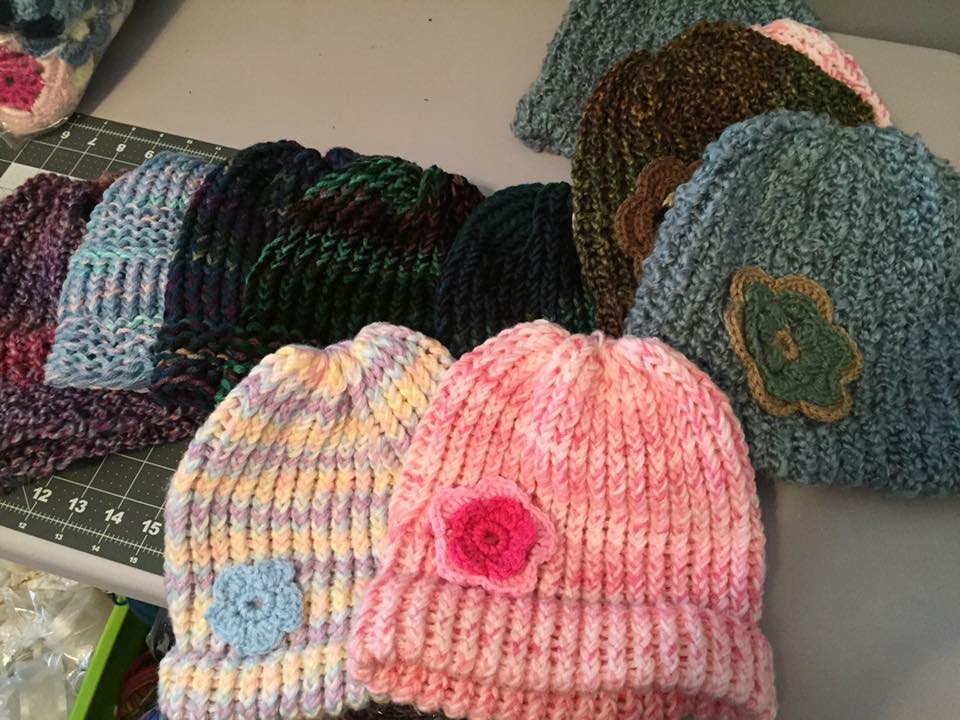 Rhonda
"This one was my favorite. It's called a peppermint pinwheel."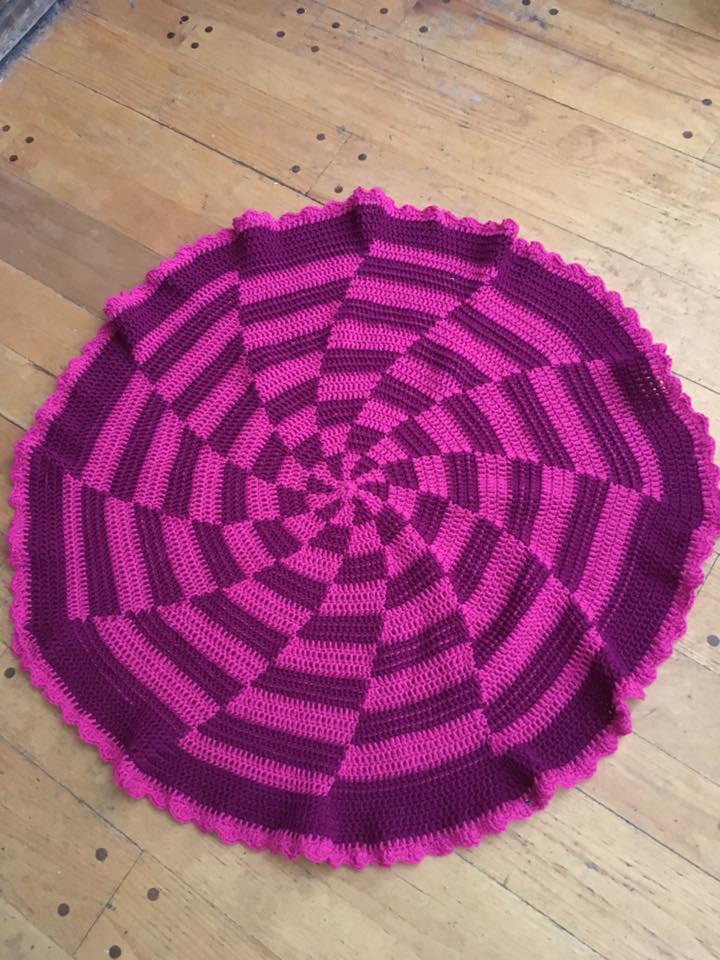 You don't have to be an expert seamstress to join our team. Some angels take on less complicated projects like No Sew blankets and scarves. It's really the thought that counts! Interested in joining? Find out more about the team here.
---