Building Community Through Service
September 26, 2019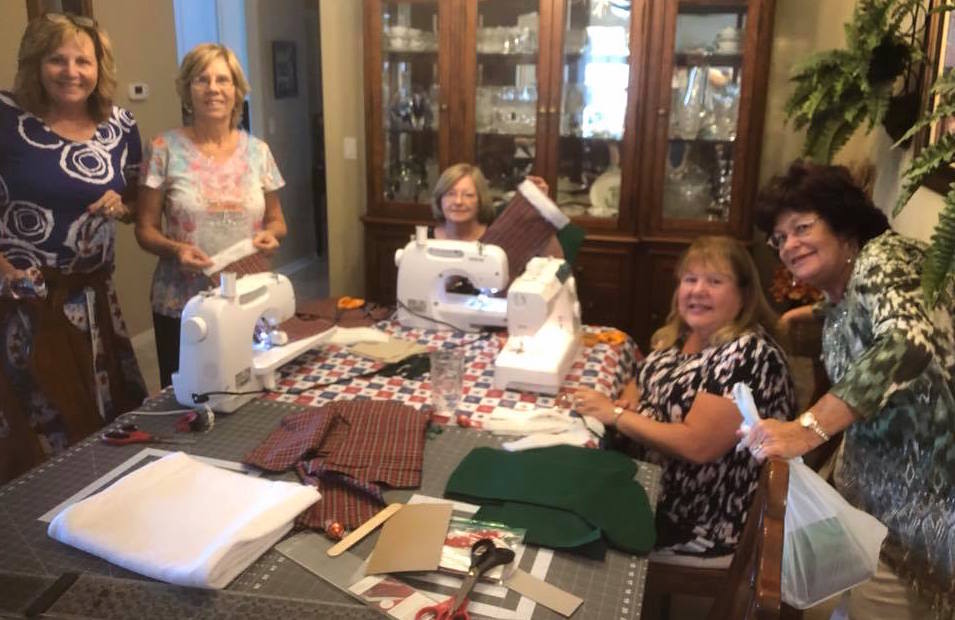 Soldiers' Angels is about more than sending care packages or doing hospital visits. It's about building community through volunteerism and the spirit of giving, all to support a common goal: our military. Case in point, Angel Carolyn, who gathers friends regularly to create things together. Carolyn is on our Sewing & Crafting Team. We recently asked our Angels to "Show us you Angel" for a content in the Soldiers' Angel Forum and she shared this with us!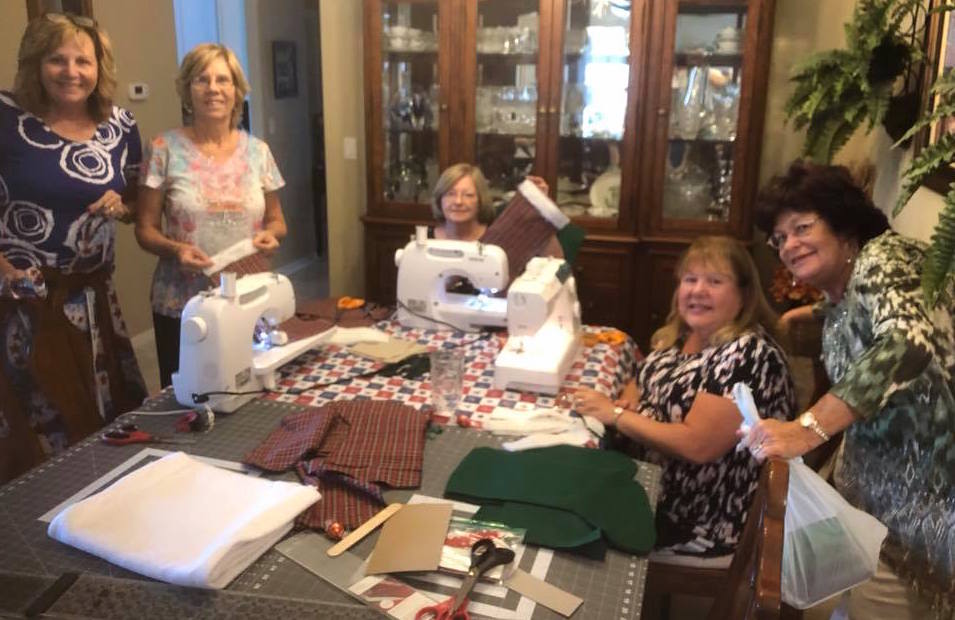 "My friends and I get together once a month to sew or make items for Soldiers' Angels. For Christmas we made 200 stockings and a community group we belong to donated all the fillings. Our group collected 70 pairs of socks for the sock drive and we are working on the blanket drive now. We have shipped 21 blankets already and are having a "Tie Party" first. We've prepped 70 blankets for that day. We have so much fun supporting Soldiers' Angels!"
What a great example of collaborating with others to show support of our military. We love hearing about how other people come together and build community through the work they do for Soldiers' Angels.
For Carolyn, it all started by talking to her friends about sewing for our organization.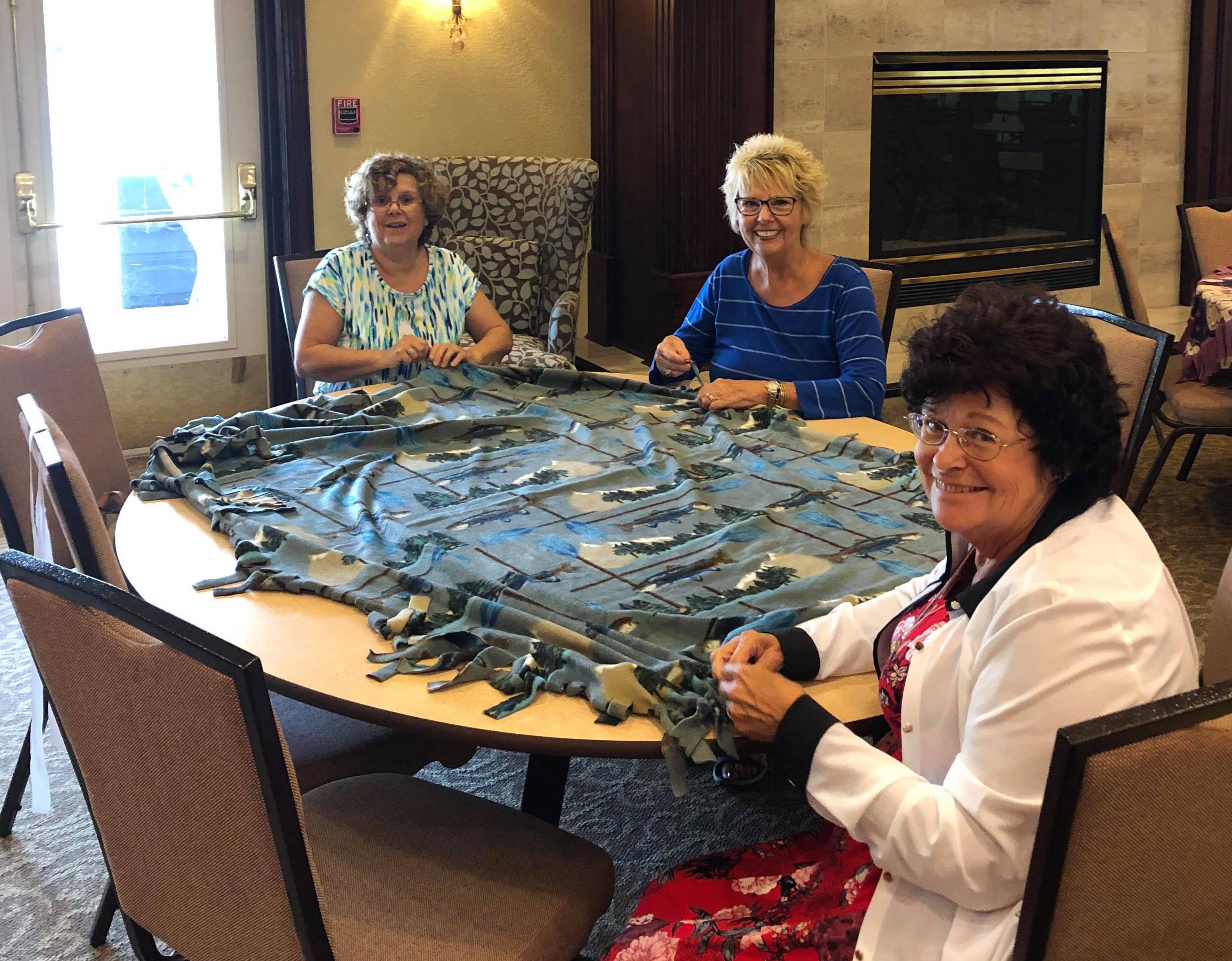 Carolyn says, "My friends heard me talk about sewing for Soldiers' Angels and they wanted to do it too so we started meeting once a month at my house and making things together. They all joined Soldiers' Angels.
In our gated community, we belong to a group called the Midwest Club. That club chose Soldiers' Angels as their non profit charity for last Christmas. We sewed Christmas stockings and filled them with donated items, 200 stockings in all! The club decided to support Soldiers' Angels all year. We collected 70 pairs of socks for Warm Feet for Warriors. We just shipped our last boxes of blankets for the blanket drive – 93 in all. Some women crocheted, some made lap quilts, some helped prep No Sew Blankets, some helped tie. We had a "Tie Party" and volunteers came and sat around tables together and tied.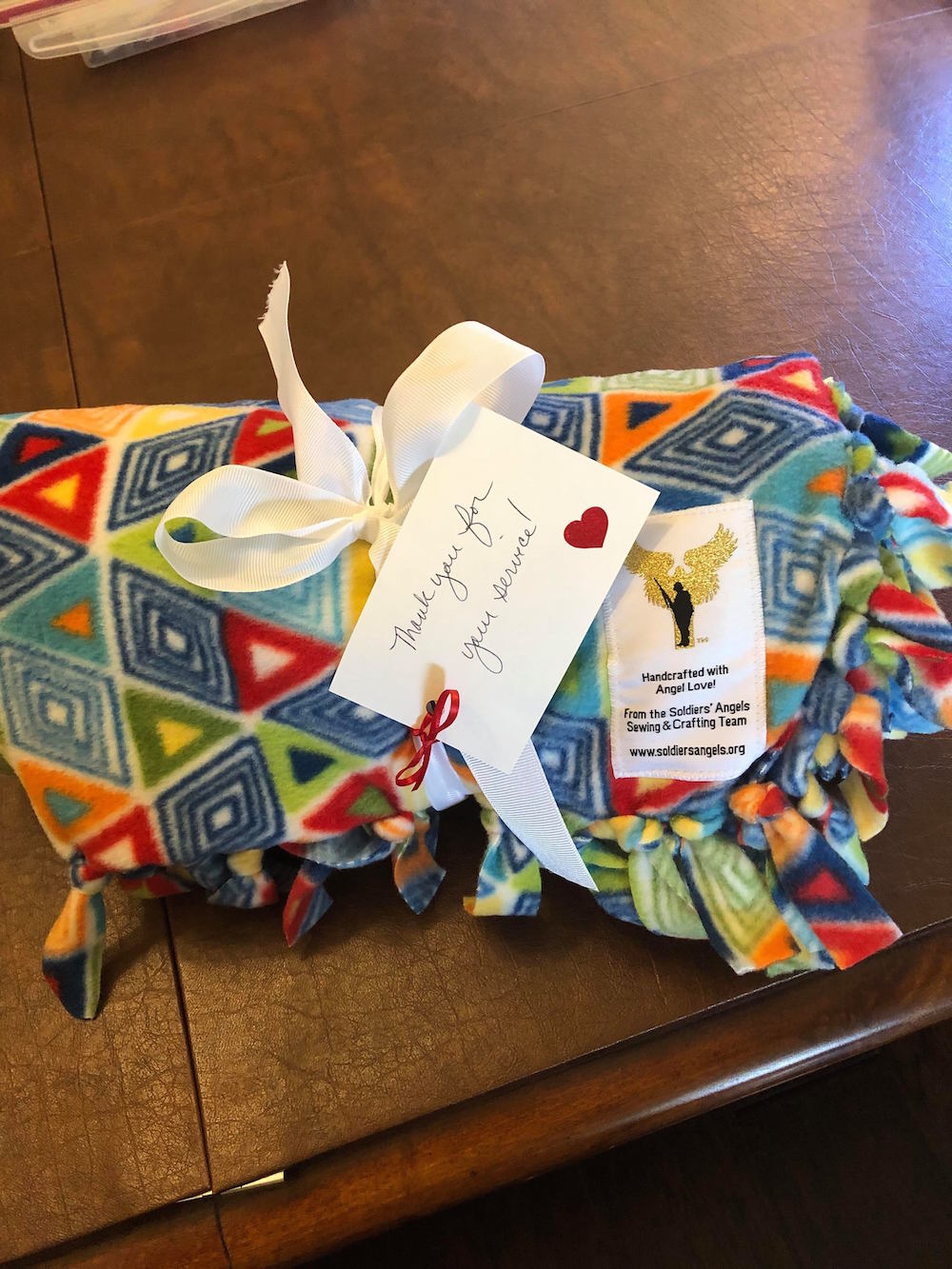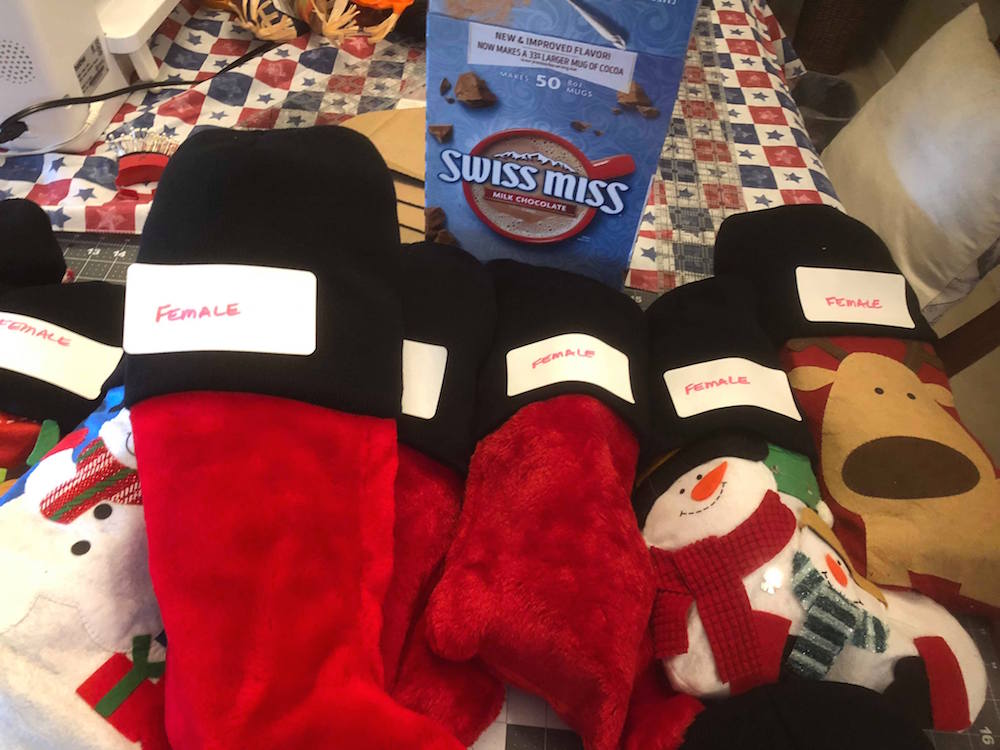 In the past we have made pillowcases, paracord bracelets, cool scarves, walker totes, dignity bags, cancer caps, pajama pants and even had a woman who created all the hand stamped Christmas cards we sent with each holiday stocking. We love supporting Soldiers Angels and having fun each month creating the items we donate."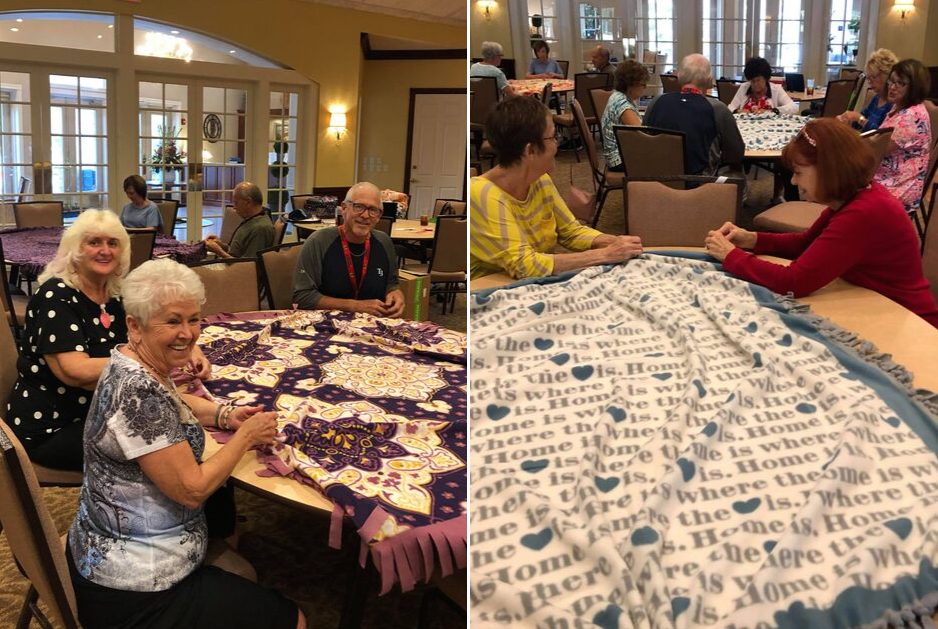 It just goes to show how one person can create a ripple by sharing their good deeds with others. What was just one member of our Sewing & Crafting Team has grown as Carolyn has recruited friends to join and brought her entire gated community on board to help us with initiatives throughout the year. Thank you for all you do, Carolyn!
---