4 Amazing Medal of Honor Recipients From Our History
March 24, 2017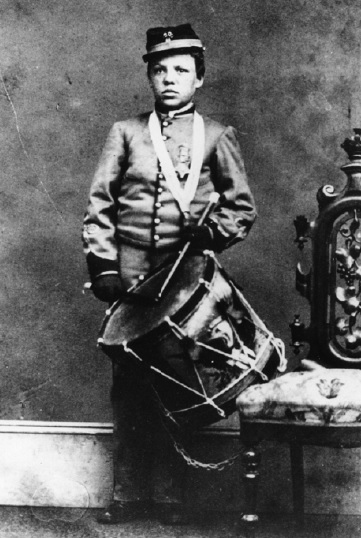 March 25th is National Medal of Honor Day, a day dedicated to all Medal of Honor recipients. The first Medal of Honor was presented on March 25th 1863. Since then, there have been 3,515 Medals of Honor presented to 3,495 service men (and one woman).
Every Medal of Honor recipient has done something amazing while serving this country, but we can't tell you about all of them! To celebrate Medal of Honor Day, we are telling the stories of four recipients.
Mary Edwards Walker
We can't go without telling you about the ONLY female Medal of Honor recipient during Women's History Month. Mary Edwards Walker was a volunteer with the Union Army at the Outbreak of the American Civil War. Not only is she the only woman to receive the medal, she is one of eight civilians who have received a Medal of Honor.
Mary served as a surgeon during the war even though at the time women physicians were considered unfit for the Union Army Examining Board. She was employed as a "Contract Acting Assistant Surgeon (civilian)", the first female surgeon the Army employed. During her service, she was known to cross enemy lines to treat civilians. In 1864 she was arrested as a spy by confederate soldiers.
Here's a quote from her citation: "faithfully served as contract surgeon in the service of the United States, and has devoted herself with much patriotic zeal to the sick and wounded soldiers, both in the field and hospitals, to the detriment of her own health, and has also endured hardships as a prisoner of war four months in a Southern prison while acting as contract surgeon"
Willie Johnston
Willie Johnston is the youngest Medal of Honor recipient. This eleven year old was a drummer boy in Company D of the Third Vermont Infantry. Drummer boys were an important part of battle during the Civil War. It was sometimes impossible for everyone to hear their officer's orders so they were used to communicate orders to everyone through a series of drum beats.
Willie served in the Union's Peninsula Campaign and was part of the Seven Days retreat. The Peninsula Campaign was intended to capture Richmond, the capital of the Confederacy, but turned into a seven days war in which the Union was defeated. During the retreat, many Union soldiers abandoned their equipment to drop weight. Not Willie. He carried his drum with him to his intended destination.
"For exemplifying the spirit of all our soldiers, and for serving your country so well. The nation has decided to honor you. May all our citizens demonstrate the devotion shown by this young man." – Abraham Lincoln
Captain George Mallon
Captain George Mallon served with Company E, 132d Infantry, 33d Division in World War I. On a foggy day in Bois-de-Forges, France, Mallon and nine other soldiers were separated with the rest of the company. Nevertheless they continued on in a series of triumphs. First, they captured nine active hostile machine guns. Next, they attacked a battery of four 155-millimeter howitzers and captured the battery and its crew. Mallon even attacked an enemy with his fist! Later, after continuing on, they came upon two more machine guns and Mallon rushed forward in the face of fire and reached the nest. All in all they captured 100 prisoners, 11 machine guns, four 155-millimeter howitzers and one anti-aircraft gun under Mallon's lead.
His citation reads: "Continuing on through the woods, he led his men in attacking a battery of four 155-millimeter howitzers, which were in action, rushing the position and capturing the battery and its crew. In this encounter Capt. Mallon personally attacked 1 of the enemy with his fists."
Petty Officer First Class John Harlan Willis
John Harlan Willis served in Iwo Jima as a Corpsman for the 27th Marines. He earned his Medal of Honor in an incredible act of bravery. While he was helping a wounded Marine, he was injured. Not only did he refuse treatment, he returned to the battlefield and continued on, throwing eight grenades back at enemies while administering plasma to a patient!
Here's his citation:"Completely unmindful of his own danger as the Japanese intensified their attack, Willis calmly continued to administer blood plasma to his patient, promptly returning the first hostile grenade which landed in the shell-hole while he was working and hurling back 7 more in quick succession before the ninth exploded in his hand and instantly killed him."
These are just a few of the many brave, selfless men and women who have served this country. While all military personnel should be honored, Medal of Honor recipients have a special place in our hearts.
---