15 Years of Memories from the Founder of Soldiers' Angels
April 6, 2018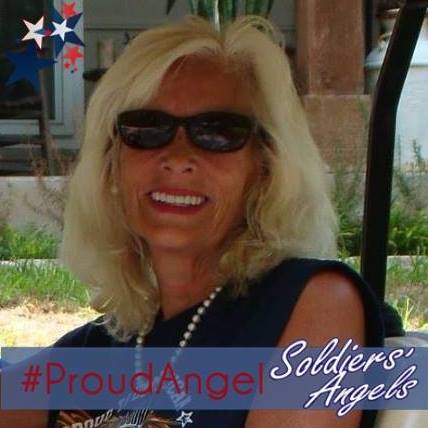 2018 marks Soldiers' Angels 15th Anniversary! It's hard to believe that 15 years ago this organization started with one mom and one care package.
In August of 2011 – a mere 2 weeks before 9/11 happened – Patti Patton Bader's son Brandon enlisted in the Army. A year and a half later, Brandon was deployed to Iraq.
"My heart sank and I just sat down and started to think. What kind of Mom did I want to be. A Pearl Harbor Mom or a Vietnam Mom? My dad was deployed to Vietnam twice and I remember him coming home one time. We were at the airport waiting and when he got off the plane people spit at him. I could not understand that. I knew what kind of Mom I wanted to be."
Patti's dad told her that she was going to have to get busy. He told her that Brandon was going to need care packages. He gave her instructions for what supplies to send and how to send them. Patti's husband went out and bought every single thing on the list – enough for 40 shoe boxes! They sent one every day for 6 weeks.
I long time went by before Patti finally got to talk to Brandon for the first time. But when she did, she learned that he had been sharing all of the supplies with his unit. He told her,
"I've been sharing the supplies because nobody is sending supplies except you and a couple of wives."
From that moment, Patti knew what she needed to do. She needed A LOT more supplies, A LOT more money, and A LOT more help. And it didn't stop with care packages. Patti continued to get more and more requests for help… from service members, combat hospitals, and military families.
Patti learned there were wounded troops being sent to Germany with no clothes or supplies for their hospitalization. That deployed Chaplains needed supplies, and injured vets needed help healing their emotional wounds. When the holidays came around, she realized there were troops and military families who could use some holiday spirit.
Soldiers' Angels was born.
There are a lot of memories from then to now. Although Patti is no longer leading the day-to-day operations, we thought it would be great to get her thoughts on the organization she started 15 years ago.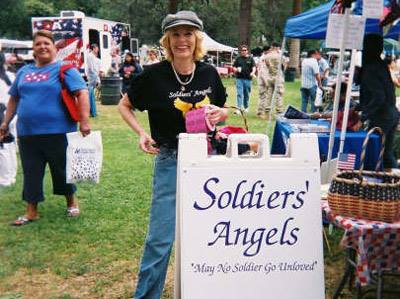 15 years ago, when you began Soldiers' Angels, did you have any idea that the organization would have gone so far or become so big?
"No, I did not think about that. I was just praying people would come to help and boy did they."
How many years did you son serve?
8 years
Now that you have a team leading the organization, what are you up to these days?
"Mostly I try and support through social media and awareness. I am truly enjoying my grandkids, my animals and tinkering around in my yard."
What are you most proud of regarding all that Soldiers' Angels has accomplished as a military non-profit?
"I am proud of so much, the powerful hearts of volunteers, the bravery of our troops, and the fact that we have helped to ensure our motto:
May no soldier go unloved,
May no soldier walk alone,
May no soldier be forgotten,
Until they all come home.™"
---