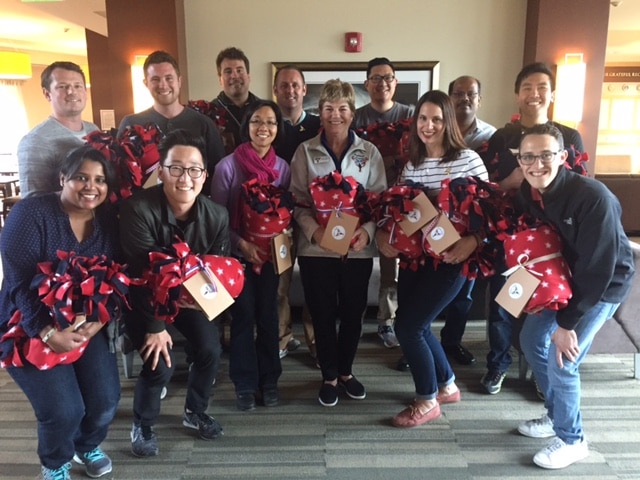 Blankets Donated of 2,022 goal!
---
Hospitals are cold. Deployments are long.
A blanket may seem like a simple gift— but think how much warmth and comfort your favorite blanket provides for you when you are cold or lonely.
Let's share that cozy feeling with veterans and deployed service members!
Soldiers' Angels Blanket Drive is collecting NEW blankets of any kind (store bought, handmade, no-sew, etc.) from July 1 – August 31, 2022. Blankets will be distributed to veterans in VA Hospitals and shipped to deployed service members. Twin size blankets are preferred.
How to Participate
Anyone can participate in the blanket drive! It's an easy, fun, and rewarding way to give back to veterans of all generations.
Here's how you can help:
Purchase blankets from our Amazon Wish List
Purchase blankets from a local store and ship them to our office (address below)
Make a blanket (sew, no-sew, quilt, knit, crochet) and ship it to our office
Host a blanket-making event with your company, group, or organization
*Soldiers' Angels accepts blanket donations any time through the year, but in order to count towards our Annual Blanket Drive goal, we must receive your blankets between July 1 and August 31, 2022.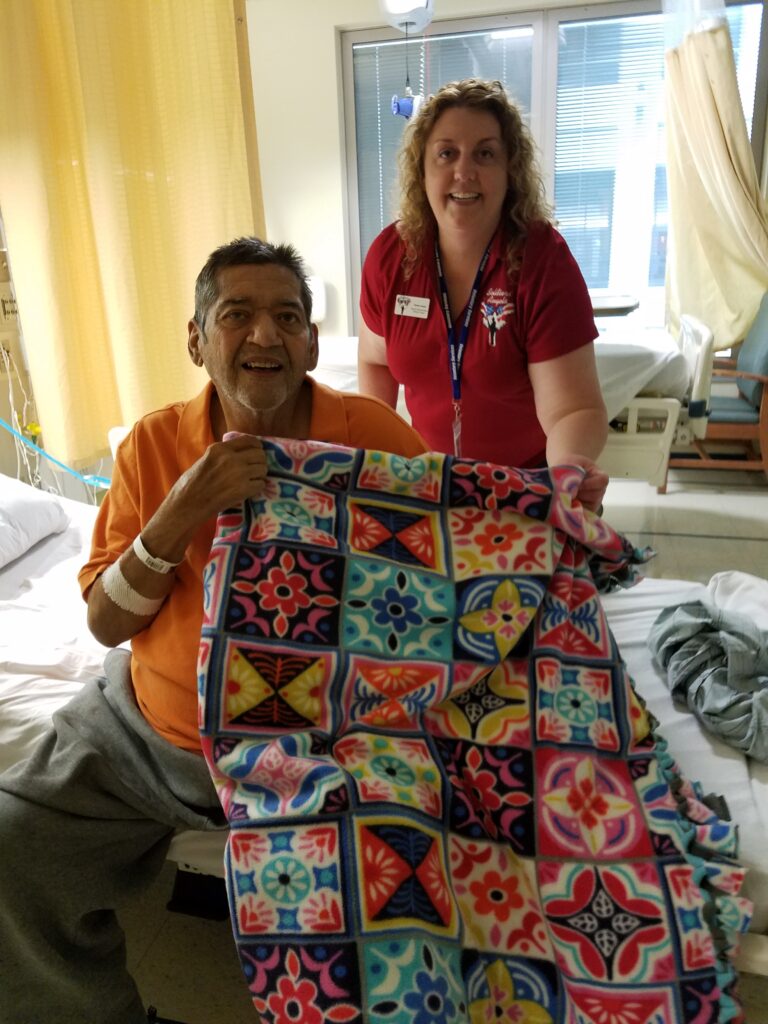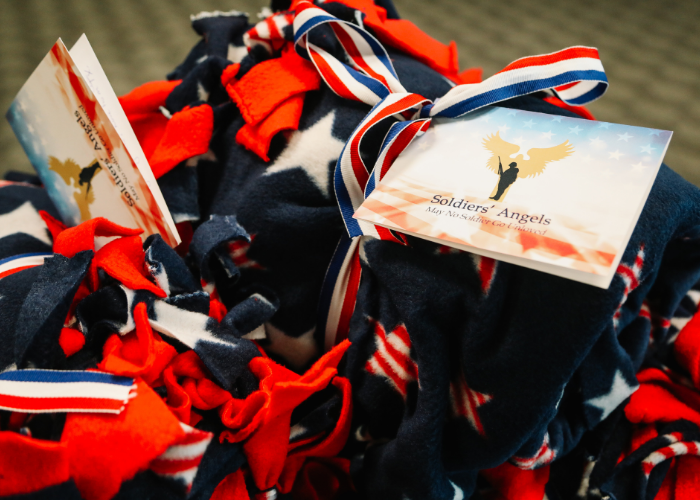 Add a Note of Gratitude!
It's not required, but feel free to include a 'thank you card attached to the blanket. If you choose to send a note of thanks, it's best if it's a postcard or other card not in an envelope, so that our staff can review the card.
We will do our best to keep the cards with the blankets once we receive them, however, if your cards are separate from the blanket or in an envelope, there's a higher chance they will get separated during our receiving process as we will have to open and read each card.
---
Collection Dates
Soldiers' Angels accepts blankets at any time in the year, but in order to count towards our Annual Blanket Drive goal, we must receive blankets between:
July 1 – August 31, 2022
Goal
Blankets are always needed at Soldiers' Angels! This collection helps us fill blanket needs across the country. Will you help us reach or exceed this year's collection goal of:
2,022 Blankets
IMPACT
What does a blanket mean to an injured veteran? Watch to hear Michael Lammey's Story about the impact of a blanket.
HOW-TO
Want to create a blanket? No-Sew blankets are easy and fun to create. Not to mention, troops and veterans love no-sew blankets!
Where to Buy Blankets
Need some help deciding which blanket to buy? We've created an Amazon Wish List for the Blanket Drive!
You can use this list as a reference for which type of blankets or you can order directly from Amazon and have the blankets shipped to our headquarters office in San Antonio, Texas.
Not an Amazon user? No worries, you can find similar blankets just about anywhere in stores or online. Just find the blanket(s) you want to send, pack them up, and ship them to Soldiers' Angels!
Blanket Collection Drive
Interested in starting a blanket collection drive at your business, school, church, group, etc.? That's great! Scroll down to find some graphics that you can use to promote your campaign.
To start a collection drive, simply use a cardboard box or bin for collection and tape the flyer to your collection box! Please be sure to check with your office, school, church or group regarding any regulations they may have on hosting a collection drive.
Once your collection is over, ship your collected blankets to Soldiers' Angels.
Shipping Address
Please Note: You are responsible for the cost of shipping the blankets to us. In order for your blankets to count toward the Blanket Drive count, your package must be postmarked no later than August 31, 2022.
Ship your blankets to:
Soldiers' Angels Blanket Drive • 2895 NE Loop 410, Suite 107 • San Antonio, Texas 78218
Marketing Materials
Feel free to use any of these prepared materials to promote your blanket event or collection!
---
Soldiers' Angels Blanket Drive FAQ
Still have questions? We've got answers! Explore our FAQ section to learn more about the Blanket Drive. If we didn't answer your question, feel free to reach out via phone or email and we'll get back to you as soon as we can! Email: [email protected] Phone: 210.629.0020