Support Military Working Dogs
May 22, 2021
Military Working Dogs (or MWDs) play an important role in protecting service members, military installations, and our country. With a variety of roles ranging from explosive detection, tracking, search and rescue, and more, these dogs work hard every day for our military.
This is why we're hosting a mini-campaign to support the MWDs connected to deployed handlers who are currently being supported by Soldiers' Angels!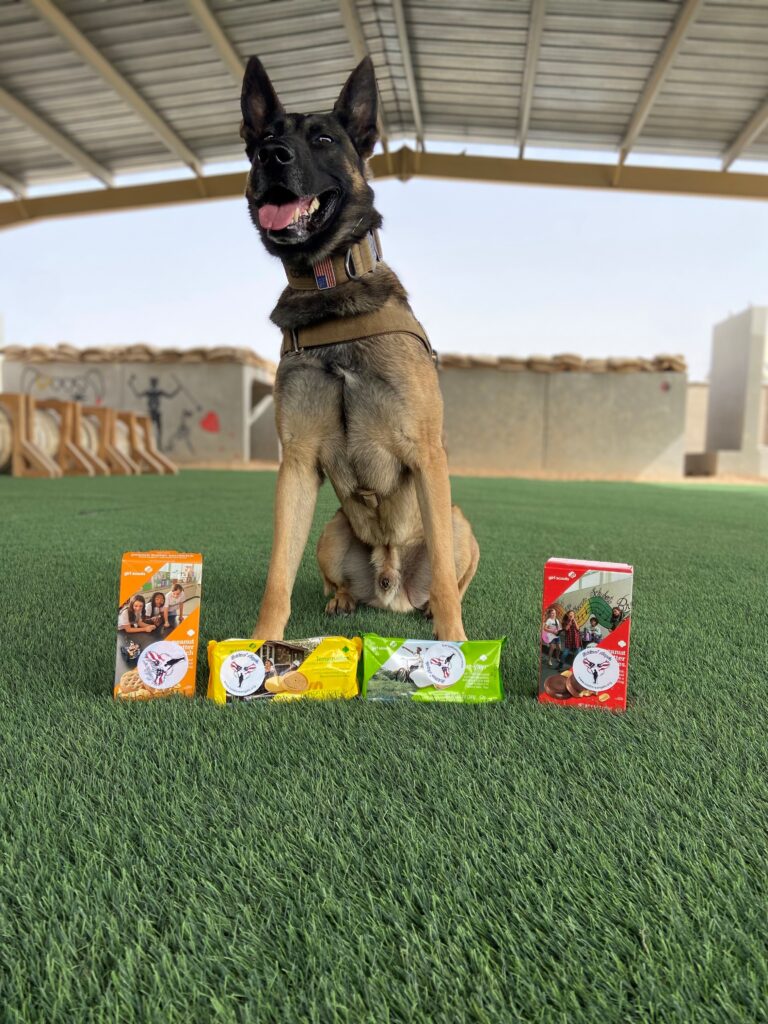 The 2022 Collection was a Success!
Canine Care Packages have been packed and are already on their way to deployed dog handlers!! Thank you so much for answering the call for these four-legged heroes and their humans!
Thank you all for supporting Military Working Dogs during our mini-campaign last week!! Because of your incredible support, we were able to collect $2,123 worth of requested dog items and $1,626 in monetary donations to cover the cost of shipping the items downrange!!
2023 Collection Dates
National Pet Week is May 7-13 and May also happens to be Military Appreciation Month! While we realize that Military Working Dogs are not technically pets, we figured this week would be the perfect time to ensure that no military member goes unloved during Military Appreciation Month— even those with four legs and a tail!
Dog supply collection will run from May 7-13, 2023.
Items We're Collecting
We reached out directly to the dog handlers we're currently supporting:
These are the items they requested and are most-needed:
Large bowls for food/water
Strong toys for power chewers
Grooming tools
Lots and lots of poop bags!
These items CANNOT be accepted and we request you DO NOT send these:
Dog treats or dog food of any kind. All MWDs are on specialized diets and cannot utilize treats or food outside of their diet.
How to Support
The easiest way to support this mini-campaign is to shop off of our Amazon Wishlist which contains items our dog handlers have requested. You are also welcome to shop for supplies at your favorite local pet shop and send them to Soldiers' Angels via the address below. In addition, we are also seeking individuals to sponsor a care package by covering the shipping cost!
Ship dog items to:
Soldiers' Angels – Honor Military Working Dogs
2895 NE Loop 410, Suite 107
San Antonio, Texas 78218
Share Your Support
Share your support and encourage your friends and family to support Military Working Dogs too! Here are some graphics you are welcome to use on your social channels or via email to spread the word. Click on a graphic to open it, then right click and select "Save As."
FAQ's
We've outlined some other questions and answers we typically receive about our collection campaigns. But if you have a question not answered below, feel free to reach out via email.
---