Sending Patriotic Cheer to Our Deployed Troops
July 4, 2016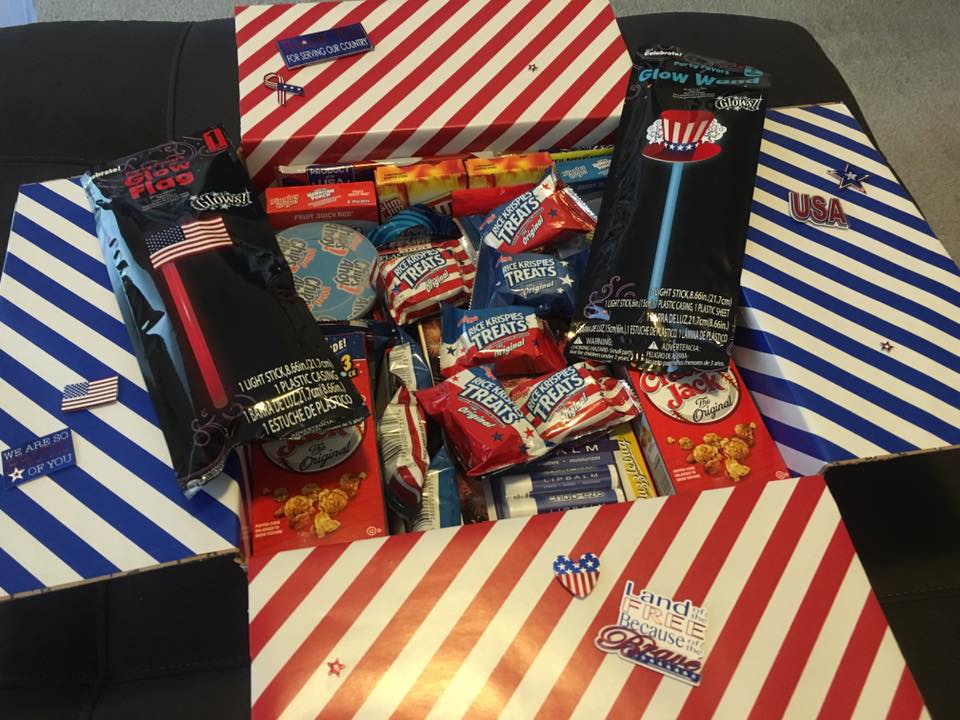 2016 marks 240 years since our founding fathers declared our independence from Great Britain. Today we honor the nearly two and a half centuries of men, women, and children who have sacrificed for the preservation of our union. At Soldiers' Angels, we work hard to bring comfort to those who are deployed. Our Deployed Adoptions Team pairs Angels with deployed soldiers. The Angel will send at least four letters and one care package a month until their soldier returns home.
Today we'd like to showcase our Deployed Adoptions Team and highlight some of the great care packages that are sent. It seems that almost every holiday, our Deployed Adoptions Team Angels are sharing pictures of their themed care packages in the Soldiers' Angels Facebook Group. The packages are always so thoughtful and unique, we thought we would share a couple of them! This is a small example of the amazing work the Deployed Adoptions Team has accomplished, and we thank you all!
Maria: "Starting the summer off with my son helping with the July Care package!"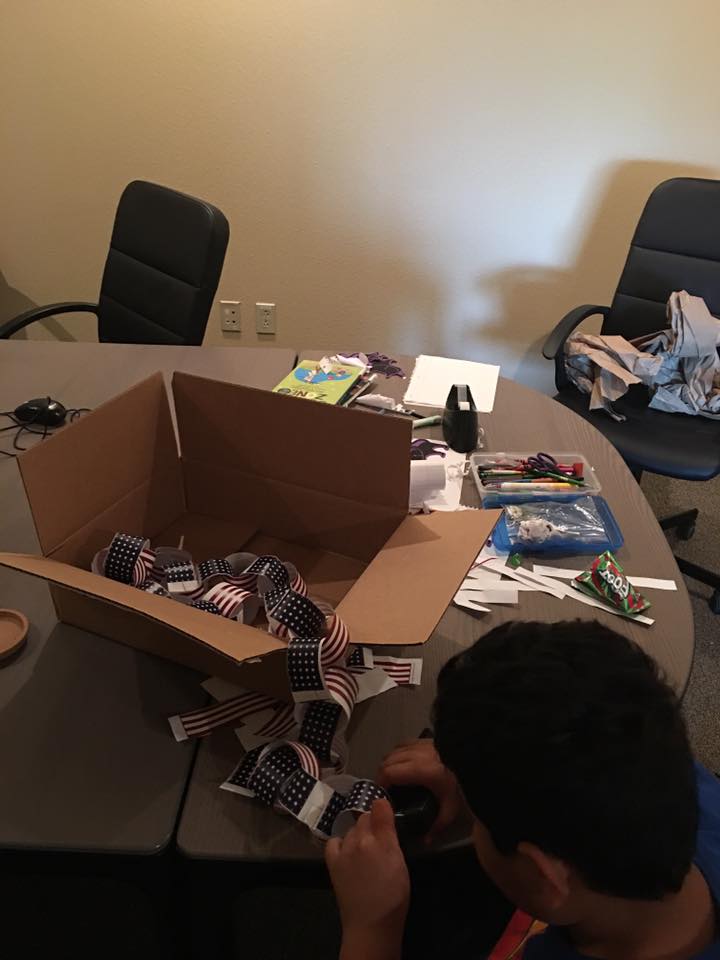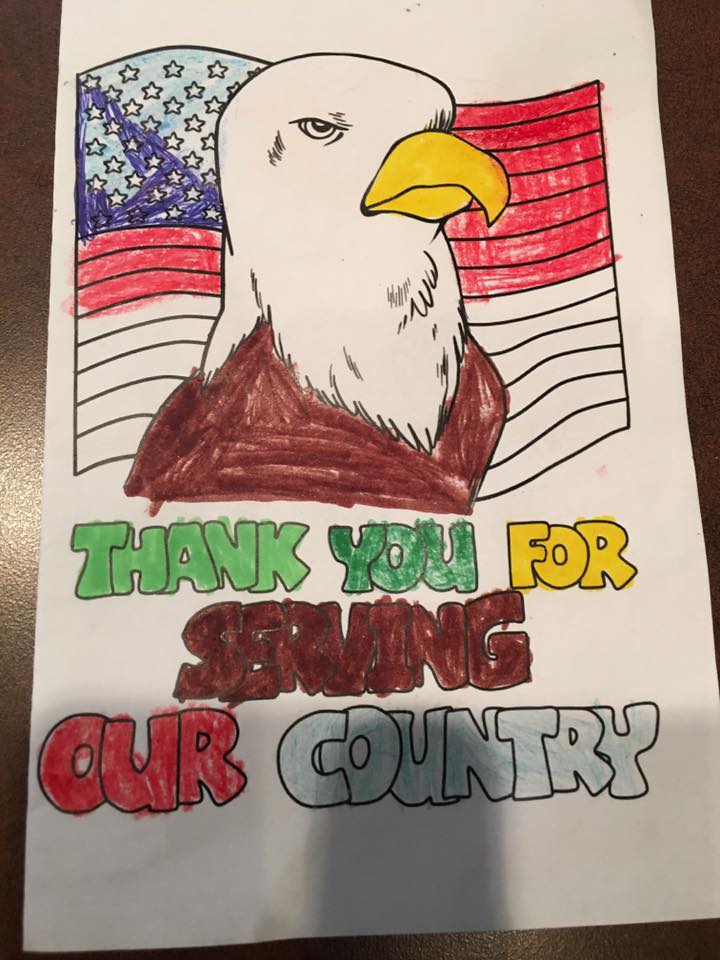 Kari: "I rarely share my packages, but this will be the final one to my Shero. She is missing her thirteen-year-old and is one of the few women stationed where she is, so I thought a Wonder Woman/American themed package would be appropriate. A couple of snacks too, of course!"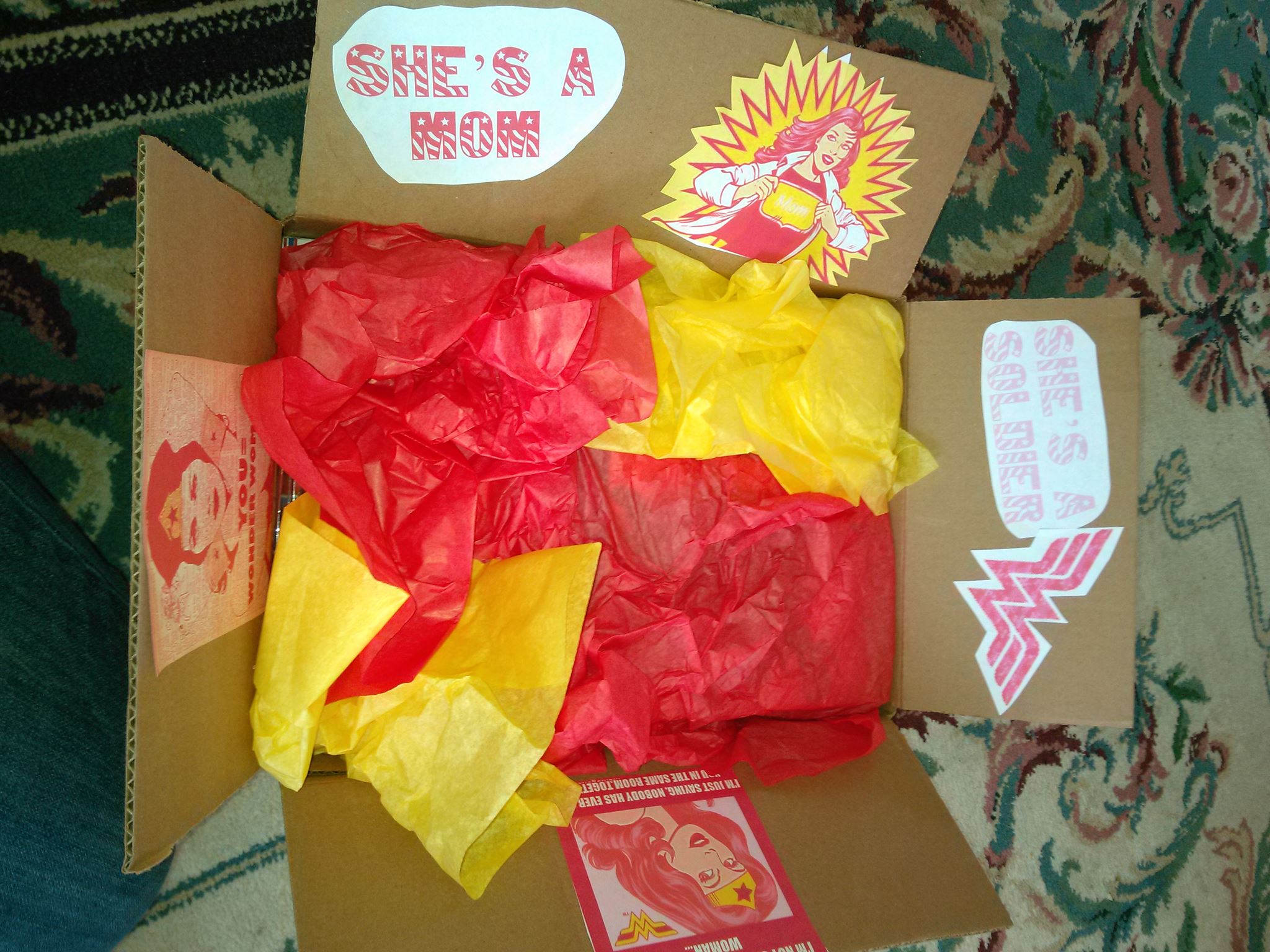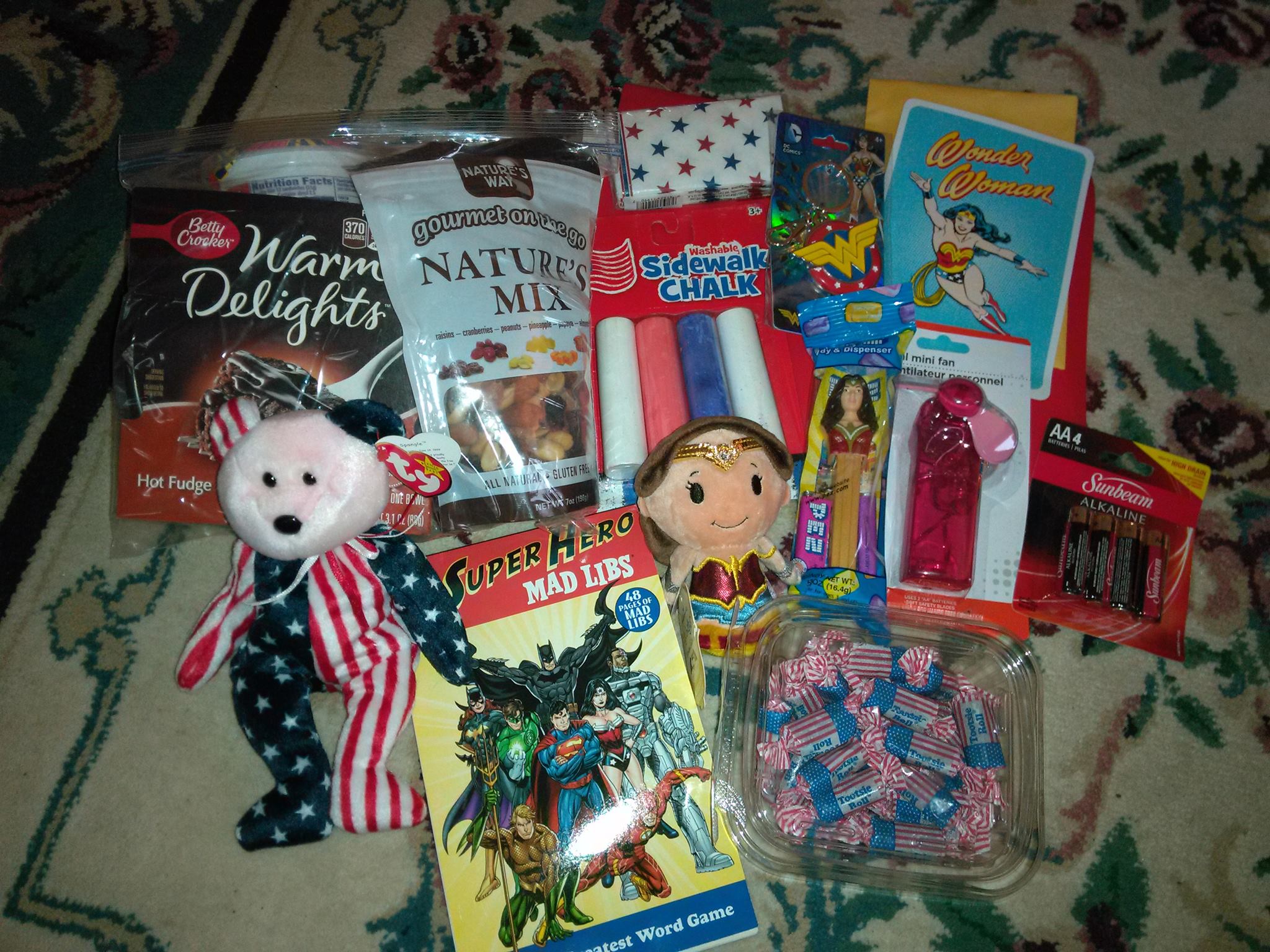 Karen: "I included bubble wands, red/white/blue necklaces, bracelets, bandana, non-melt candies like red vines and s'more cookies, sunscreen, and magazines!"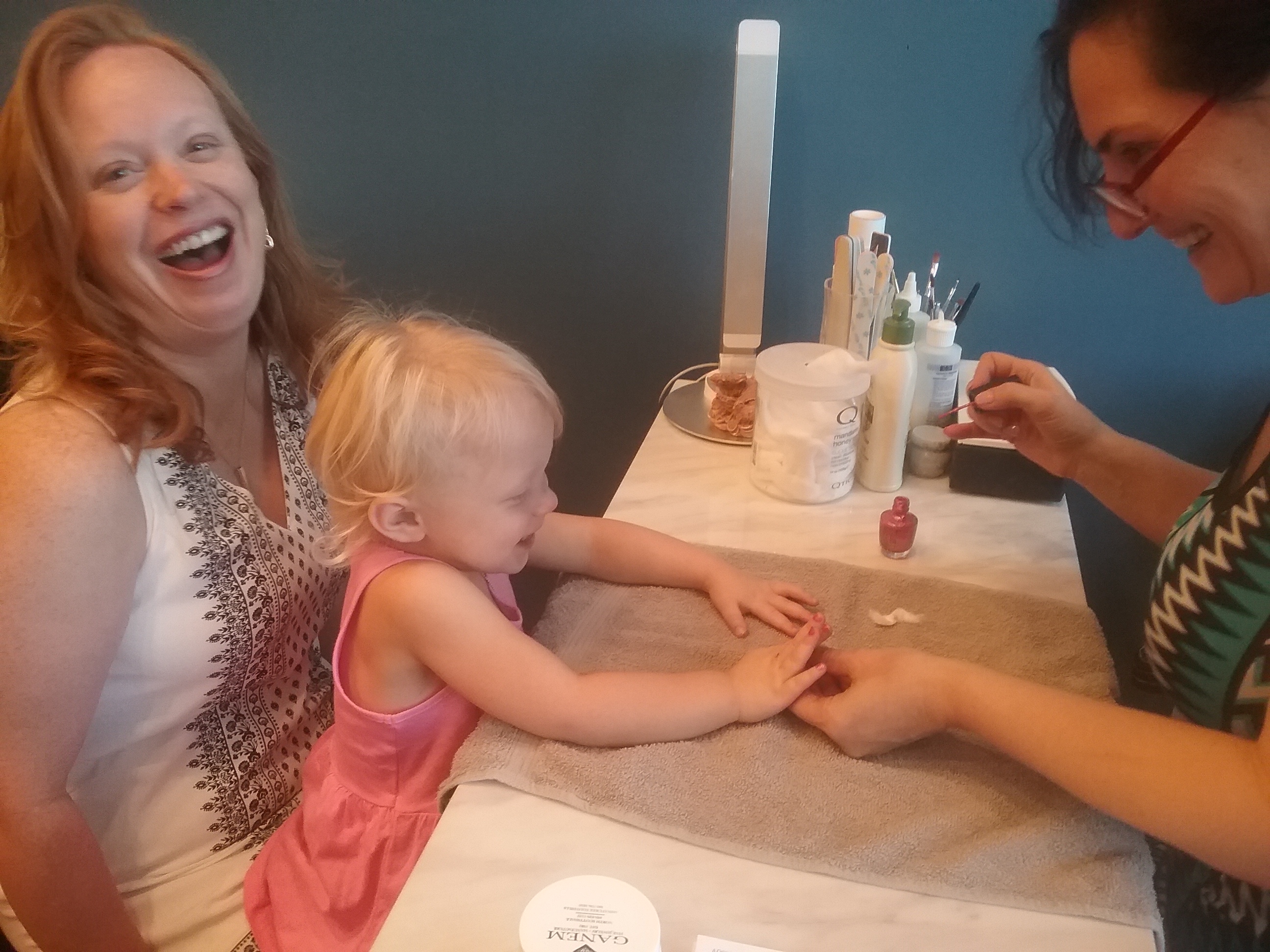 Debbie: Debbie's box explodes Fourth of July fun with candy, snacks, Gatorade, and fantastic red, white, and blue decorations!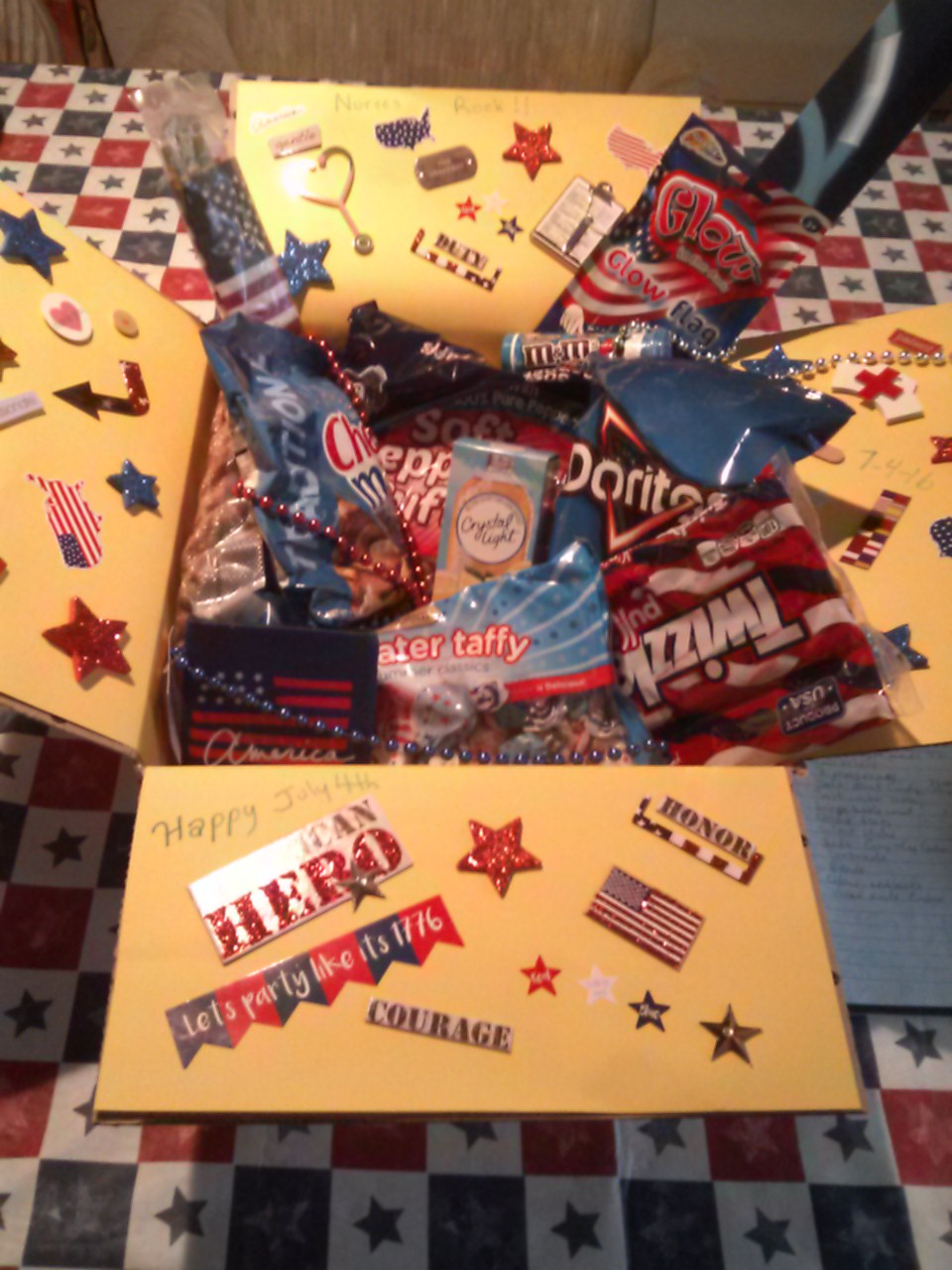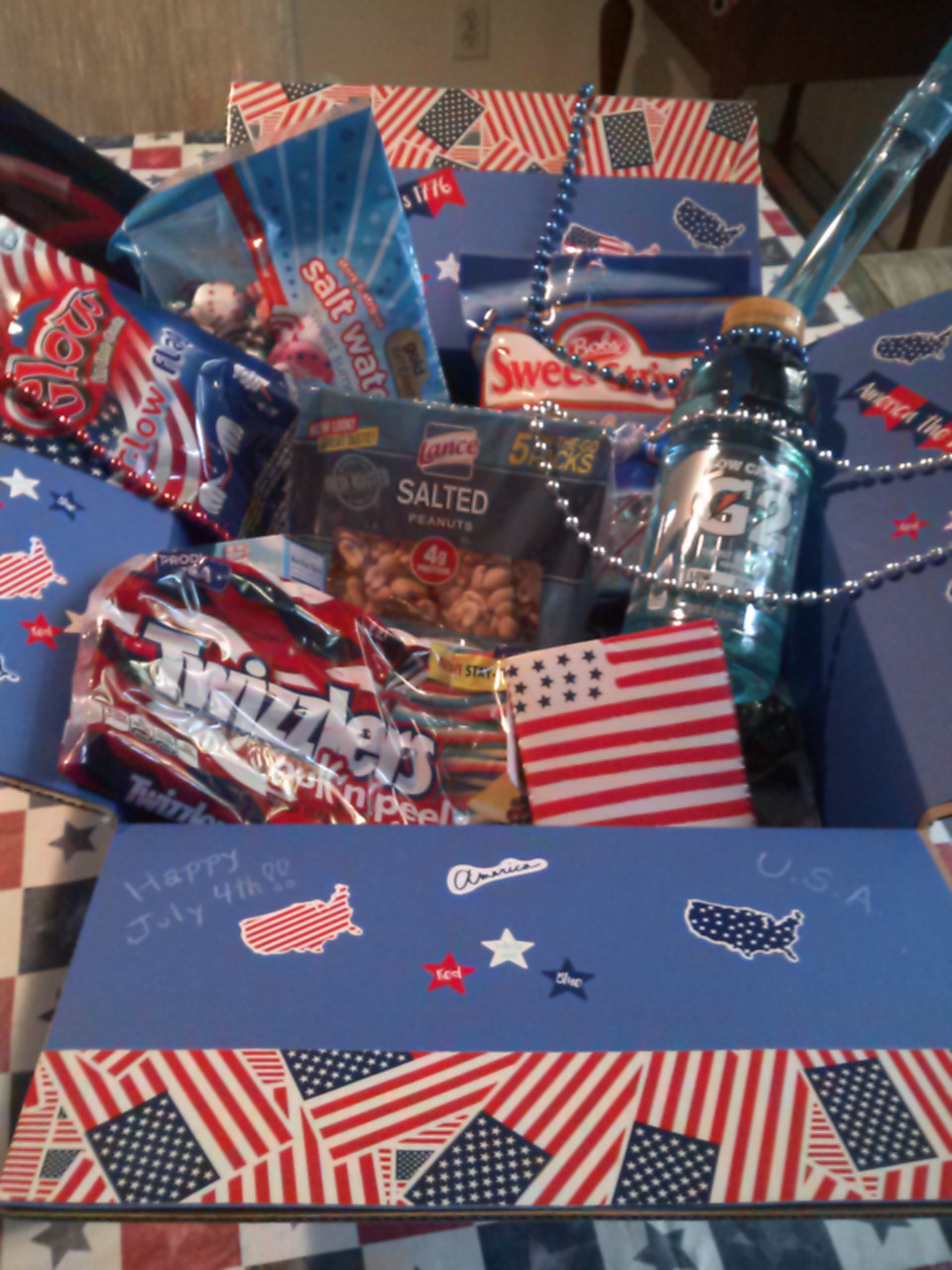 Wendy: Wendy has an entire blog about the care packages she sends! Her 4th of July themed box is complete with patriotic cookies!
"A distinctly red, white and blue box of Flag Cookies, Spiral Sparkler Cookies, andChocolate Chip Oat Meal Cookie Bars speckled with patriotically colored chips, for the troops who put their lives on the line in service to our country. Those men and women define patriotism."
You can read more about her blog on her blog, The Monday Box.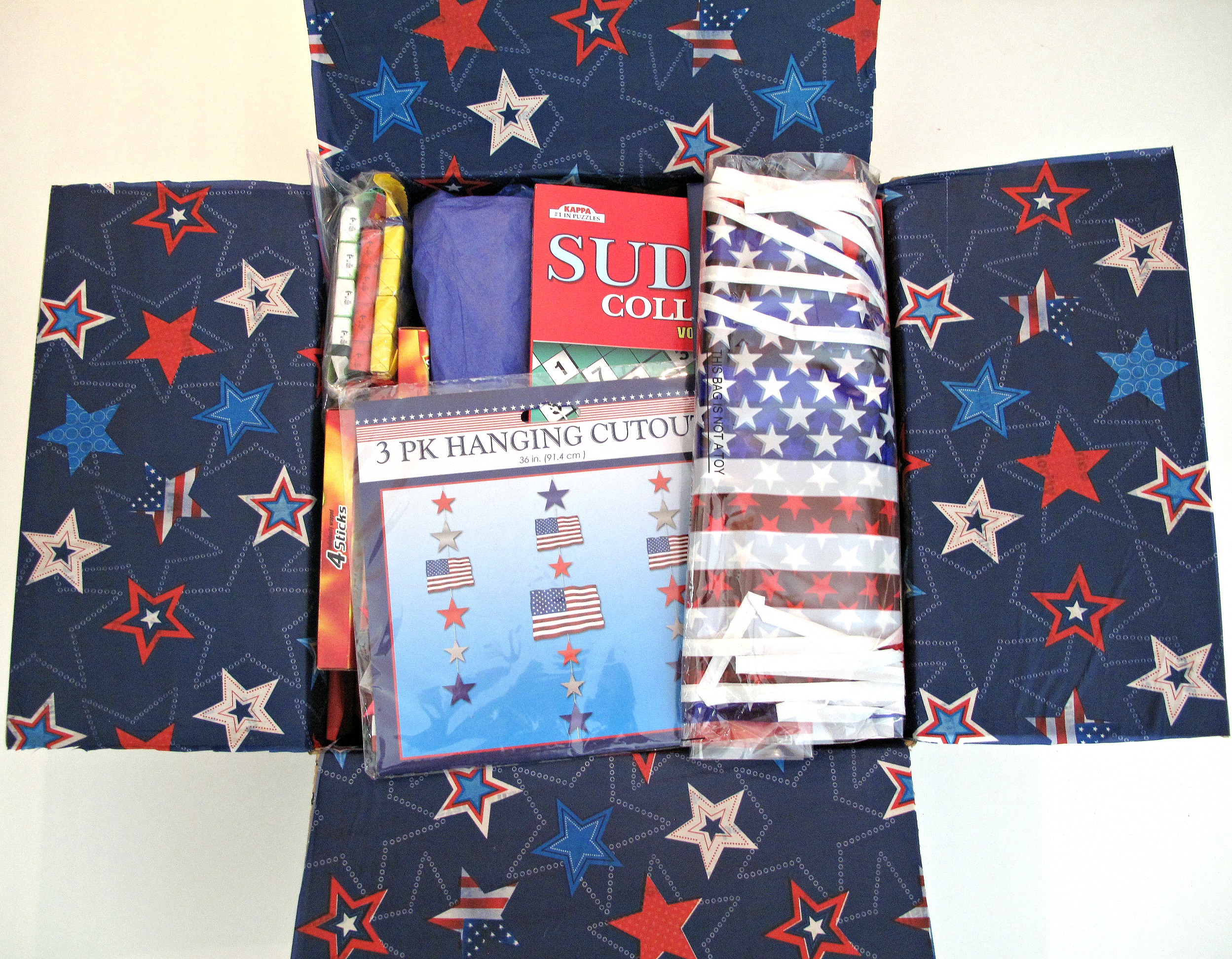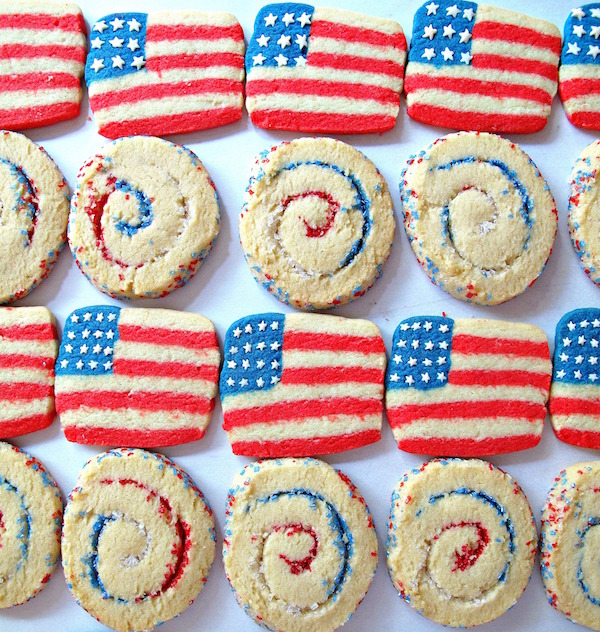 Again, thank you to Maria, Kari, Karen, Debbie, and Wendy who took a few minutes to make someone smile! If you are interested in supporting Soldiers' Angels through the Deployed Adoptions Team, please contact us here. For those of you looking for a little inspiration, please check out these amazing Fourth of July themed cookies!
---