Not All Therapy Involves Medication: Sometimes it Involves Four Legs and Fur
March 15, 2018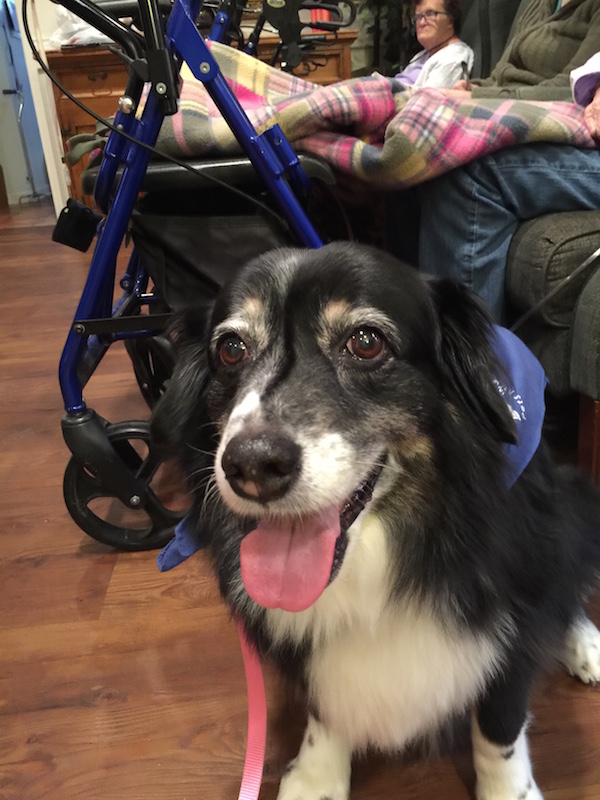 Have you ever noticed that petting your dog has a calming effect on you? It's not just you, it's science. Petting a dog (doesn't even have to be your dog), can actually trigger the release of oxytocin, a bonding hormone. It has also been shown to lower blood pressure and heart rate.
This is why there are therapy dogs. While there is not enough research on the effects of therapy dogs on veterans with PTSD, we can tell you that bringing therapy dogs around the VA always has a positive impact on patients.
While we don't do anything with therapy dogs here at Soldiers' Angels, we have a former employee/volunteer who does. We've been getting questions about therapy dogs so we thought we'd interview her.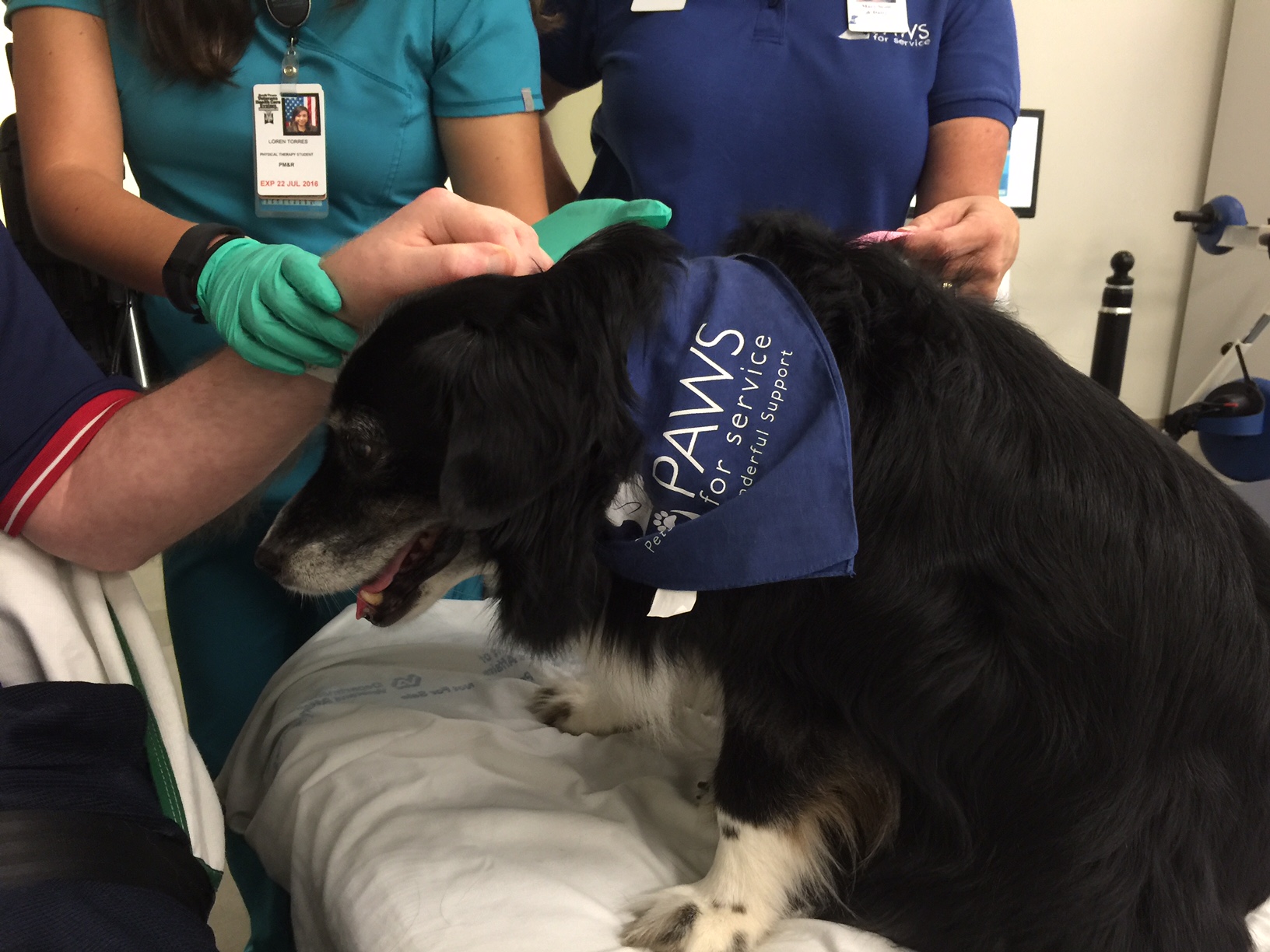 Meet Mary
Mary is a retired Air Force Senior Master Sergeant. She used to work at Soldiers' Angels Headquarters as a VA Hospital Representative. She was with is for about a year coordinating events at the VA Hospital in San Antonio before she retired. In fact, Mary was very crucial to the launch of our first Veteran Mobile Food Distribution in San Antonio.
Mary's dog, Daisy (who we have met and love), is a therapy dog. Mary and her Mini Australian Shepherd were certified in 2015 through P.A.W.S..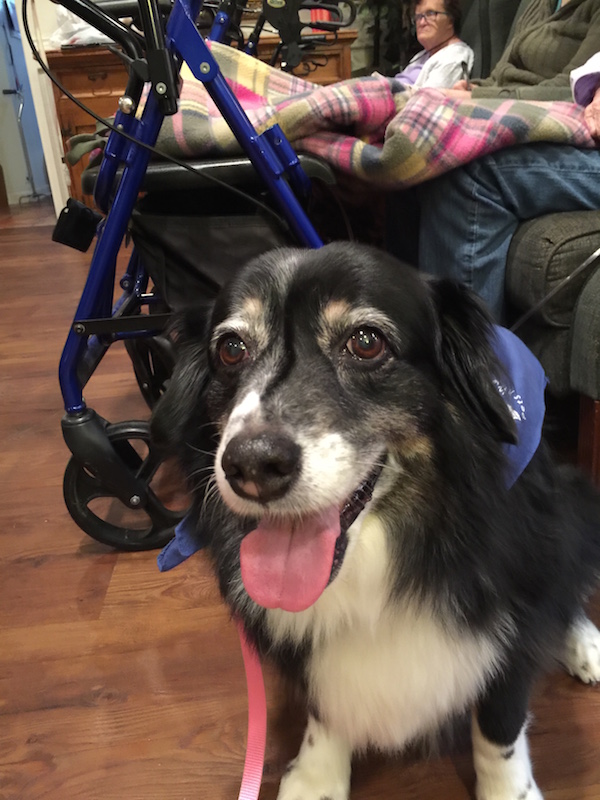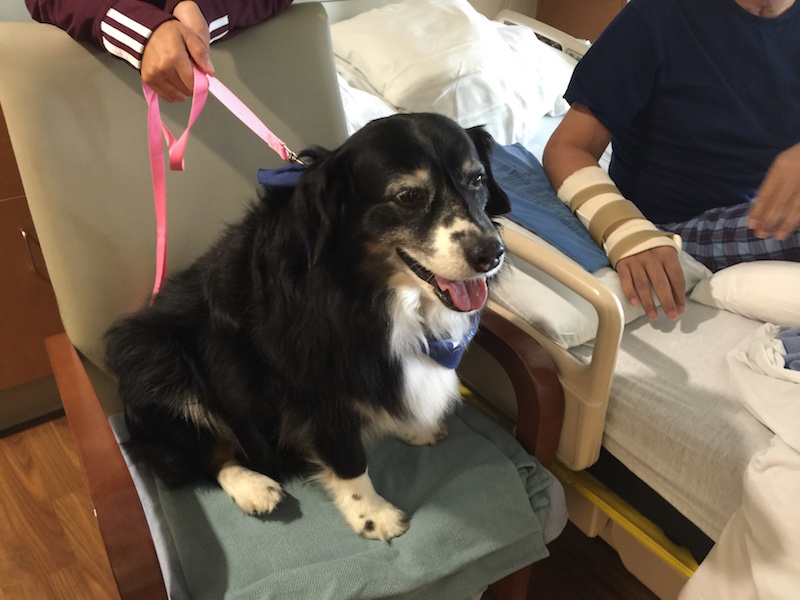 What made you decide to get certified?
"I was working as a VA Rep over at the resident polytrauma facility. Someone was there with a therapy dog. I thought, I have a dog who would probably be a good therapy dog."
So she went for it!
How the program works
According to Mary, there's an interview to see if the dog is a good fit. Once you're approved, you go through a six week certification class (once a week for 6 weeks). You learn different commands and how to maneuver around hospital equipment. Then you take a test – the Good Canine Citizen Test. Once you pass, they assign you to a facility.
Mary was actually assigned to an assisted living facility but has taken her dog to the VA for visits as well.
"The residents love Daisy. She has a docile personality, loves to be pet, and loves to be around people. It's very rewarding to go into the facilities with your dog and have people's faces light up."
How did you get involved with Soldiers' Angels?
"I've worked with a lot of veteran non-profits as a social worker. I knew Amy and decided to get involved."
What do you love most about Soldiers' Angels?
"I felt like we were making a difference. It was cool to help get the Food Distribution up and running. It's so unfortunate that there are veterans who need this service but was cool see veterans drive through and pick up their food. It was very rewarding."
Mary isn't as active with her therapy dog these days. She and her husband are both retired military and have been traveling everywhere in their RV with (of course!) their doggies.
---