What to do with all that leftover Halloween candy
November 2, 2021
Because you totally have some left, right?
Chelsea Frisbi | Updated: 3:57 AM PDT Nov 1, 2021
Unless you're one of the most heavily trafficked houses on the block, you probably have a decent amount of extra Halloween candy just sitting there begging to be eaten. Rather than give in to temptation, here are some great ideas for how to repurpose the leftover treats!
1. Donate it to charity
There are multiple organizations that will accept unopened candy. There are at least two programs where you can donate your candy to troops serving abroad: Treats for Troops and Operation Gratitude.
You can also contact local charities and food banks to see if they accept unopened candy as well.
Be sure to read each organization's guidelines in terms of donation.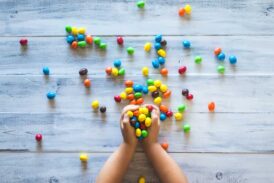 Photo by Patrick Fore on Unsplash
2. Use it to make *another* delicious treat
There are so many incredible recipes you can make with leftover Halloween candy. From Reese's stuffed pie to "Trash Bark," why eat a lame old candy bar when you can turn it into a delicious baked good? Check out the related video above for even more yummy ideas.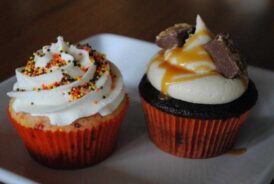 ---