VALENTINES FOR VETERANS
February 1, 2023
By: traillvso.com | Traill County Veterans Service Office • PUBLISHED: February 1, 2023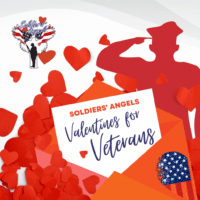 1)QUESTION: WHO WILL BE YOUR VALENTINE?
ANSWER: Our Mayville Meadowlarks 4-H youth have creatively made special Valentines to show their love and support for our Veterans!
The Mayville Meadowlarks 4-H is comprised of youth ages 5-10 who are committed to expressing who they are and making their lives and communities better by practicing positive youth development (PYD).
---