To Bake 20,000 Cookies for Service Members, it Takes an Engineer's Approach
April 1, 2021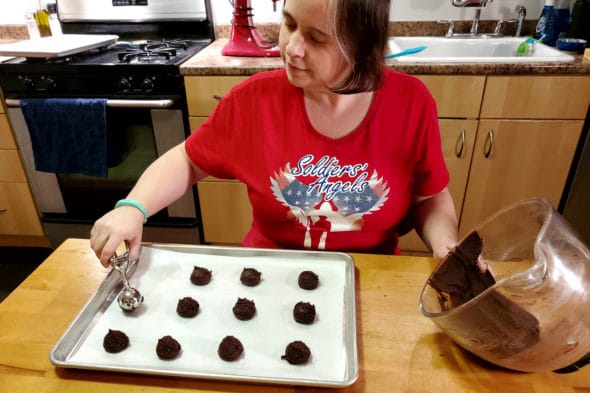 News@Northeastern  |  By Molly Callahan April 1, 2021
In college, Christina McNeil says she was known for being good at two things: "complex variable equations and cookies."
Now a web producer and social media specialist in Northeastern's College of Engineering, McNeil is still prolific in the latter. In March, she baked her 20,000th cookie for deployed military members, through an organization called Soldiers' Angels.
"When I was young, I lived with my grandparents and it was my grandmother who taught me the basics of baking," McNeil says. "Over the years, I found myself bookmarking all these recipes that I wanted to try, but after you've bookmarked 100 recipes it's kind of like, 'When am I ever going to make all these?'"
She found the inspiration by chance, in a Facebook group for bakers. One of the users posted about Soldiers' Angels, an organization that "provides aid, comfort, and resources to the military, veterans, and their families," according to Michelle Julazadeh Chavarin, director of marketing and communications for the group.
---