Ommegang in Cooperstown partnering with "Hops for Heroes"
November 8, 2022
By: WKTV | WKTV • PUBLISHED: November 07 • UPDATED: November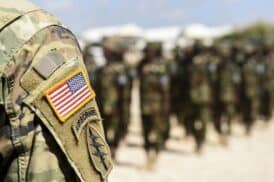 COOPERSTOWN, N.Y. — Ommegang, a brewery in Cooperstown is partnering with the "Hops for Heroes" campaign this Veterans Day.
Ommegang will serve "Homefront IPA" on November 11 to support the campaign benefiting the national charity Soldiers' Angels.
Soldiers' Angels annual campaign, invites craft breweries to make its custom IPA recipe and donate all of the proceeds to the nonprofit organization.
---