Let's Give Back, Together: American Homebrewers Association Launches Donation Program
November 8, 2022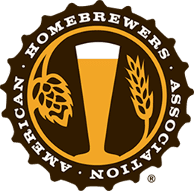 For Immediate Release
Let's Give Back, Together: American Homebrewers Association Launches Donation Program
From Nov. 8 through Dec. 15, donations made to one of three selected nonprofit partners

What: In the spirit of giving, this holiday season, the American Homebrewers Association® (AHA) is launching a Give Back program where the organization will donate $5 to one of three nonprofits for every one- or three-year AHA membership purchased. This applies to all new and renewing memberships.                              
The three nonprofit organizations to choose from this giving season are:
Beers 4 Boobs: Beers 4 Boobs collaborates on unique beers and events to further generate awareness and funding for breast cancer and cancer patients.
Soldiers' Angels Hops for Heroes: Soldiers' Angels Hops for Heroes™ is an annual campaign that rallies the support of craft breweries to support U.S. service members, veterans, and their families.
Michael James Jackson Foundation for Brewing & Distilling: Michael James Jackson Foundation for Brewing & Distilling funds scholarship awards for technical education in beer and spirits production for people of color in the brewing and distilling industries.
Memberships for one or three years are available for $43 and $106, respectively, at HomebrewersAssociation.com. Monthly, family, and lifetime memberships are available as well but do not qualify for the Give Back program. An AHA membership is the perfect holiday gift for the DIYer and offers a variety of homebrewing video tutorials, trusted homebrewing recipes, access to the AHA forum and much more.
When: Donations will be made for every membership purchased or renewed between Nov. 8—Dec. 15, 2022.
Who: Anyone can purchase a membership to the American Homebrewers Association for themselves or anyone on their holiday gift list.
Contact: Mariel Fulton, on behalf of the American Homebrewers Association, [email protected] or 970.963.4873 x1205
###
About the American Homebrewers Association:
The American Homebrewers Association (AHA) has worked on behalf of the homebrewing community since 1978 and celebrates a membership of more than 37,000 homebrewers. The AHA organizes events including the Homebrew Con™, National Homebrew Competition, Big Brew for National Homebrew Day, and Learn to Homebrew Day. The AHA also publishes Zymurgy®, the longest-running magazine for homebrewers. The AHA is part of the Brewers Association®, whose Brewers Publications® division is the largest publisher of contemporary and relevant brewing literature for today's craft brewers and homebrewers.
Beer lovers, fermentation fans, and anyone interested in making their own homemade beer are invited to learn more at HomebrewersAssociation.org. Follow the AHA on Instagram and Twitter, and join us on Facebook.
The Brewers Association is an equal opportunity employer and does not discriminate on the basis of race, color, national origin, gender, religion, age, disability, political beliefs, sexual orientation, or marital/familial status. The BA complies with provisions of Executive Order 11246 and the rules, regulations, and relevant orders of the Secretary of Labor.
---