Inland Northwest residents celebrate Veterans Day
November 12, 2021
By Doug Nadvornick | November 11, 2021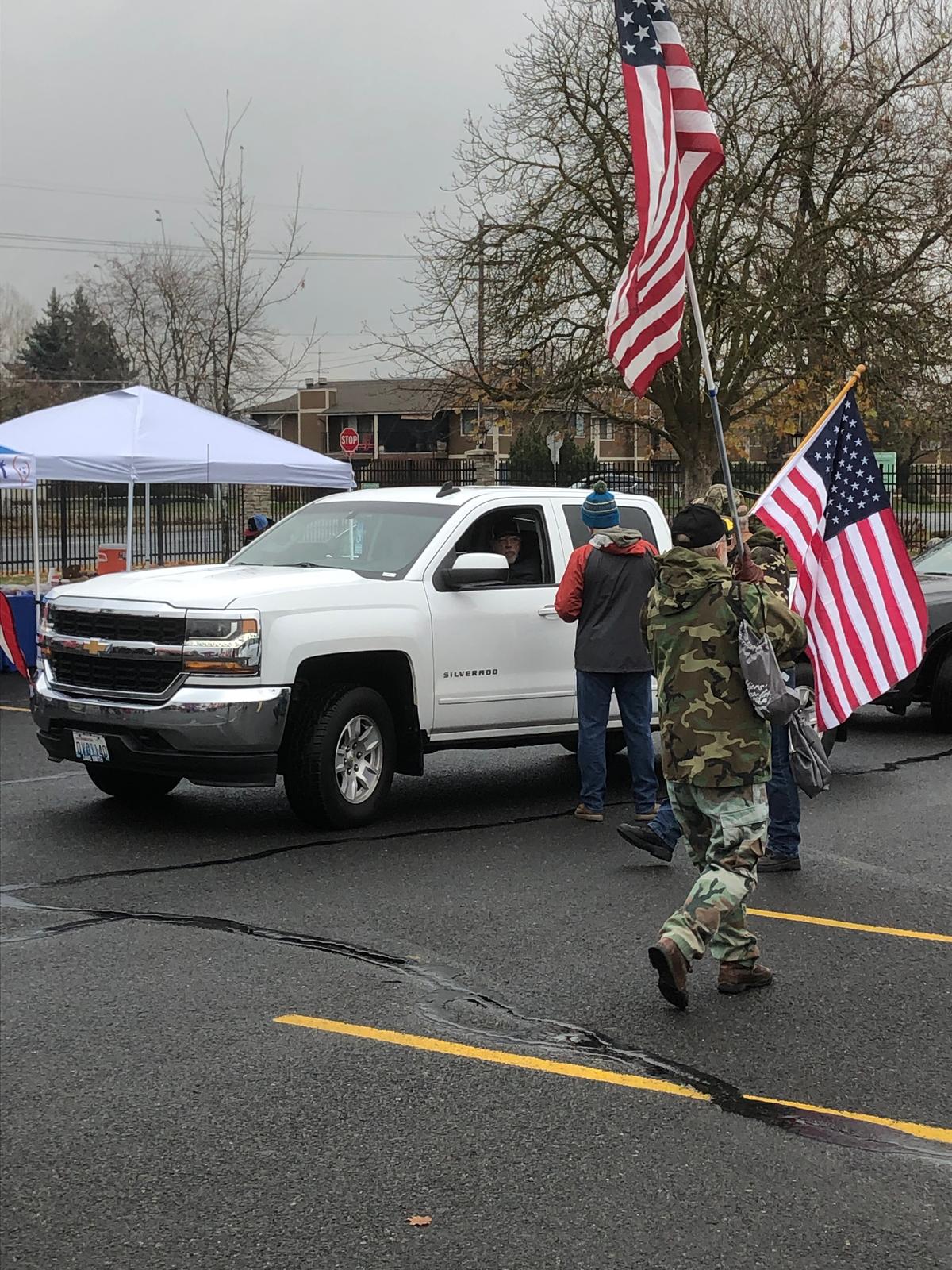 The Inland Northwest celebrated Veterans Day in a variety of ways.
At Spokane's VA Hospital, dozens of volunteers brought their American flags and set up a stereo for a drive-through ceremony.
Bret Bowers was one of them.
"Covid is limiting our ability to have a formal event, but we're bringing together spirited volunteers, people who love veterans, appreciate their service, and we just want to say thanks," he said. "We have a drive-through event, just one-hour event, but we're not going to let Veterans Day go by without acknowledging their service, their families' sacrifice and what it means to this country to fight for freedom."
Veterans were greeted by VA employees who shared information about the agency's programs and by representatives from Soldiers' Angels, a local veterans service organization.
Also on Thursday, members of Spokane's Veterans for Peace chapter marked Armistice Day and the end of war during a short ceremony at the Community Building. And the Washington Department of Veterans Affairs and others held a ribbon-cutting ceremony for the newly renovated Vietnam Veterans Memorial in Riverfront Park.
---