BrightSpring Health Services Partners with Soldiers' Angels to Bolster Veteran Workforce & Hire 5,000 Veterans by 2025
May 4, 2023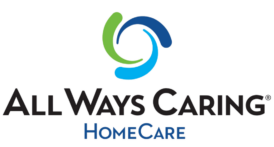 To bolster its veteran workforce, BrightSpring Health Services, in partnership with Soldiers' Angels, announced its expanded goal to hire 5,000 veterans by 2025. Soldiers' Angels, a national non-profit that provides support to active military, veterans, and their families, will feature links to a new All Ways Caring HomeCare hiring portal on its website and in its communications, with links to job postings at All Ways Caring locations across the country. All Ways Caring HomeCare is BrightSpring's personal care line of business with over 150 branches across the U.S. All Ways Caring is the sponsor of the Soldiers' Angels Women of Valor Program.
"Earlier this year, BrightSpring was proud to have already exceeded our goal from years ago to hire 2,500 veterans by the year 2025. Now, with terrific support from Soldiers' Angels, we're doubling that goal to 5,000 hires to help thousands more veterans successfully transition to the civilian workforce and work in a field of great impact," said BrightSpring President and CEO Jon Rousseau. "We recognize the unique skillset of those who have served in the military, and we're dedicated to providing meaningful employment opportunities for thousands of veterans and their families."
"Our veterans have a wealth of experience, knowledge, and dedication that can be put to use when they separate from the military," said Amy Palmer, President and CEO of Soldiers' Angels. "That's why we're thrilled to join forces with BrightSpring to help ensure that veterans have access to quality job opportunities in the health care sector. By working together, Soldiers' Angels and BrightSpring will serve to bridge the gap between our brave men and women in uniform and meaningful employment opportunities to benefit their families, their communities, and our country as a whole."
Finding a job after leaving the military affects nearly 200,000 veterans each year. The Pew Research Center also reports that only one in four U.S. veterans have a job lined up after separating from active duty.
"At BrightSpring, we want to support veteran employment, as well as service to veterans, any way we can," added Rousseau. "We look forward to seeing the positive outcome our partnership with Soldiers' Angels has on connecting accomplished veterans to home and community-based care careers."
Soldiers' Angels supports military and veteran families through programs like Warm Feet for Warriors, Holiday Adopt-a-Family, and Women of Valor. In addition to BrightSpring Health Services' lines of business, their partner companies include USAA, Bank of America, Valero, and others.
Veterans and their family members who are interested in applying to roles at BrightSpring Health Services or one of its lines of businesses, please visit brightspringhealth.com/vets.
View the full press release here.
####
About BrightSpring Health Services: BrightSpring Health Services is the parent company of many businesses that are leading providers of complementary home- and community-based pharmacy and health services for complex populations in need of specialized and/or chronic care. Through the company's lines of business, including pharmacy, home health care, rehabilitation, behavioral health, and family and youth services, we provide comprehensive and specialized care and clinical services in 50 states to over 350,000 customers, clients and patients daily. For more information, visit brightspringhealth.com. Follow us on Facebook, Twitter, and LinkedIn.
About Soldiers' Angels: Soldiers' Angels is a national 501(c)(3) nonprofit that provides aid, comfort, and resources to the Military, Veterans, and their families. Founded in 2003 by the family of General George Patton, hundreds of thousands of Soldiers' Angels "Angel" volunteers assist Veterans, wounded and deployed personnel and their families in a variety of unique and effective ways. (Tax ID# 20-0583415). Learn more at soldiersangels.org.
---