Blue Cross and Blue Shield of Texas awards nearly $3 million in 2023-2024 Blue Impact℠ grants
July 25, 2023
By: Blue Cross and Blue Shield of Texas | mywabashvalley.com • PUBLISHED: July 25th, 2023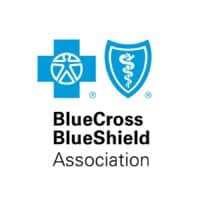 RICHARDSON, Texas, July 25, 2023 /PRNewswire/ — Blue Cross and Blue Shield of Texas (BCBSTX) announced today $2.93 million in Blue Impact℠ grants to 101 community-based organizations statewide that focus on health care access and target impacts of socio-economic and social determinants of health.
The 2023-2024 grantees were selected following an extensive evaluation process. The Blue Impact grant program replaces Healthy Kids, Healthy Families® (HKHF) grants and better reflects BCBSTX's enhanced focus to support optimal health outcomes for all Texans.
The primary focus of the Blue Impact program is predicated on five key pillars – economic opportunity and stability, nutrition, neighborhood and built environment, locally-defined health solutions and optimal health outcomes. These reinforce BCBSTX's focus on health equity and its core purpose to stand with its members and the communities, in sickness and health.
---