AN AMERICAN CRAFT BEER GUIDE TO PATRIOTIC 4TH OF JULY BREWS
July 1, 2023
By: American Craft Beer | AmericanCraftBeer.com • PUBLISHED: July 1st, 2023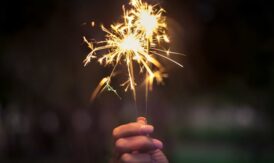 Happy Birthday America! The Fourth of July weekend is ON and most of the country has already bailed on work and is in total holiday mode.
Independence Day first and foremost commemorates the adoption of the Declaration of Independence on July 4, 1776. But it's also a time for friends and family, parades and barbecues, concerts, baseball games and parties.
And needless to say it's also a great time for drinking beer.
So with that in mind, we canvassed the American craft beer landscape for you and came up with five patriotic brews that you might want to celebrate your holiday with…
---