5 Ways to Donate a Thanksgiving Dinner to Someone in Need
November 23, 2021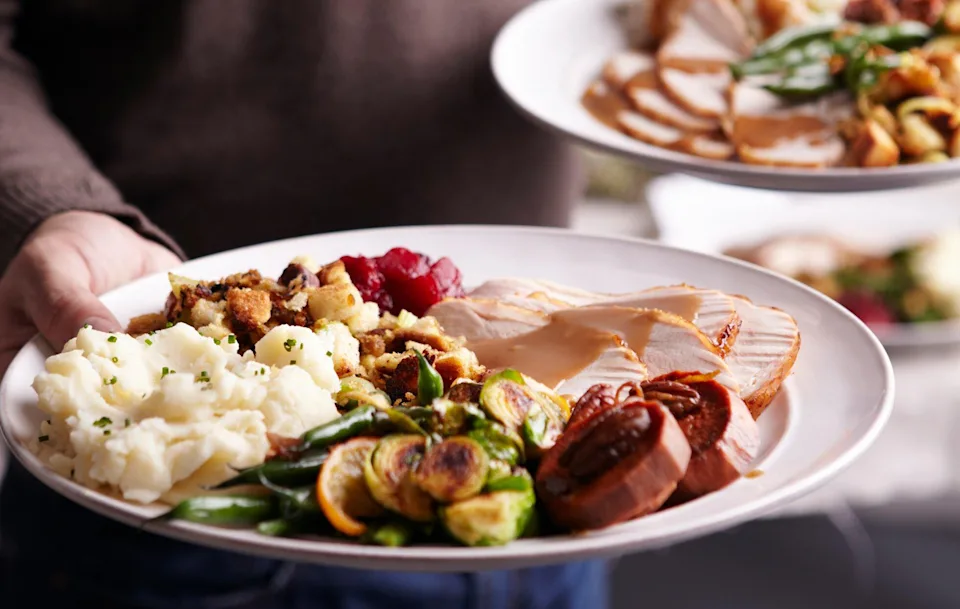 The holidays are stressful as it is, but for families experiencing food insecurity the pressure to provide an elaborate Thanksgiving dinner can be overwhelming or impossible. This season, several organizations are taking the stress out of Thanksgiving by providing meals to families across the country—and they're all accepting donations right now.
With just a few clicks, you can provide a Thanksgiving meal to a veteran, donate a full Thanksgiving dinner to a family of a child who is hospitalized, or give a meal to someone experiencing homelessness or food insecurity in your own community.
If you're in a position to purchase your own Thanksgiving dinner menu items as well as a meal for another family, here are five organizations to consider this season. If you're not able to give financially, several of them are accepting volunteers to pack and deliver meals. Plus, many locations are already accepting donations for their Christmas programs as well, so you can get your holiday giving taken care of in advance.
Soldiers' Angels
Donate a Thanksgiving meal to a veteran and their families through Soldiers' Angels. They host monthly food distributions for low-income, at-risk, and homeless veterans in Atlanta, Charleston, Denver, Detroit, Orlando, and San Antonio year-round, and the November distribution helps provide a Thanksgiving meal. They're accepting volunteers in all six cities, but you can make a donation online anytime. They're also facilitating a holiday Adopt-A-Family that you can sign up for now as well.
---