Help Deployed and Wounded Soldiers by Donating Your Old Electronics
January 29, 2015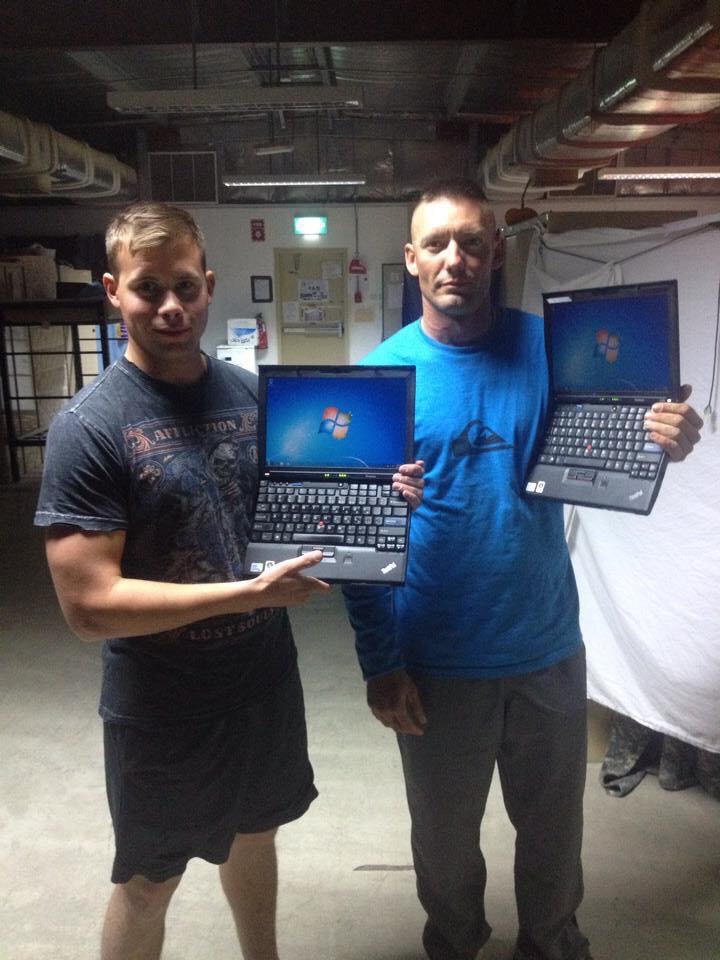 Do you have old electronics sitting around that you no longer use? Don't throw them away! We have two great programs that could use your unwanted items.
Valour-IT
Valour-IT helps provide voice-controlled/adaptive laptop computers and other necessary technology to support veterans recovering from hand wounds and other severe injuries. This program runs through our VA Medical Support programs.
If you have a newer laptop in decent condition, you can send it to our corporate office in San Antonio. We will wipe it and add software that allows the computer to be voice-controlled. Voice controlled laptops allow wounded veterans to maintain connections with the rest of the world during recovery.
We also take iPads and personal GPS systems. These portable electronics build self-confidence and independence by compensating for short-term memory loss and organizational challenges related to severe TBI and severe PTSD.
Laptops can be mailed to our corporate office:
Soldiers' Angels
2700 NE Loop 410, Suite 310
San Antonio, TX 78217
"…It is comforting to know there are people who care so much. After a year of surgeries, treatment and therapy, it can be discouraging. Although I am a trained attorney, due to TBI, it is unclear what my future will be. The computer will help with my therapy and my transition back to civilian work." – Captain V, U.S. Army Reserves
Funding Factory
For older items and smaller electronics, Soldiers' Angels has partnered with Funding Factory to help the organization earn money while also protecting the environment. Rather than allowing old electronics like cellphones to end up in landfills, Funding Factory refurbishes them. They will pay Soldiers' Angels for all received items that can be refurbished.
Funding Factory will take used cell phones, digital cameras, printer cartridges, iPODs, headphones, GPS systems, Mp3 Players, digital cameras, computers and laptops. Soldiers' Angels supporters can print labels directly from our personal Funding Factory website. Paid shipping is available for orders of 20 items or more.
Smaller orders of 1-19 pieces, can be mailed to Soldiers' Angels corporate office at the address below. Soldiers' Angels will collect them and ship to Funding Factory once the minimum quantity has been achieved.
Soldiers' Angels
2700 NE Loop 410, Suite 310
San Antonio, TX 78217
The funds we receive will go towards our efforts to support our troops.
Two great ways to get rid of your unwanted items and help those who serve!
---