Coming Home: Financial Tips for Young Veterans Transitioning to Civilian Life
Adjusting to family life and to the business sector can be tough for those who are coming home from deployment. If you are a vet who was recently discharged, these tips from guest blogger Jenny Wise will help.
January 7, 2020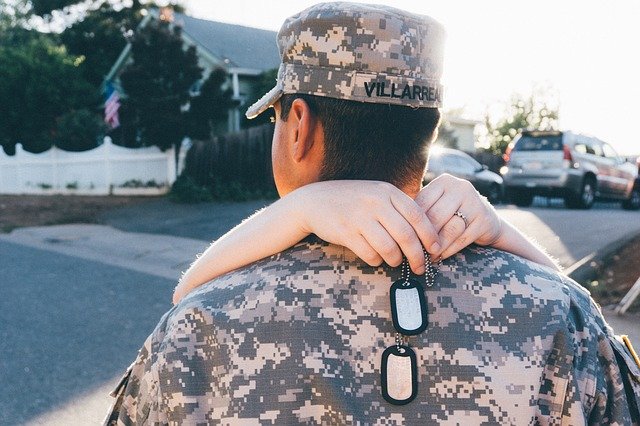 The following is a guest blog written by Jenny Wise, who writes the blog, Special Home Educator.
Studies show that transitioning from the military to civilian life can be difficult for many people who have served in the armed forces. Adjusting to family life and to the business sector can be tough, and adding financial worries to the mix complicates things all the more. If you are a vet who was recently discharged, these tips can help you through the learning curve.
Use the web to network and find a job
When exiting the military, update your resume to clearly demonstrate how your experience and skills will be valuable to civilian employers. Put your resume on sites like LinkedIn, VetJobs, and other job boards. Service members and veterans can sign up for a free one-yearPremium Career subscription on LinkedIn.
A Premium Career membership allows you to email people outside your network and provides other valuable tools in the job hunting process. It's a free resource, so put it to work for you.
Set a reasonable budget
Because you may have qualified for allowances and incentives while in the military, when you transition back to civilian life, you might be shocked at how much money you will take home after taxes and benefits are deducted. Examine your current monthly expenses for places where you can cut back.
For example, take a good look at your auto insurance policy and weed out the coverage you don't need. If your policy is up for renewal, make comparisons from several different agencies before deciding on coverage. Having enough auto insurance provides a financial safety net if you were to be in an accident. However, you shouldn't overpay for coverage beyond what you need. Also, remember to ask about military veteran discounts. And to make sure you stay on track, use a free program likeMint to set a budget and monitor spending going forward.
Start an emergency fund
According to Military.com,55% of veterans believe they are not prepared for a financial emergency. If you, too, feel unsure, it's time to start putting money into anemergency fund. Some people like to have six months' worth of expenses in a savings account, while others are more comfortable with having at least a year's expenses socked away. Decide on a goal amount for your emergency fund, and then set up automatic transfers from your checking to savings account each month.
Apply for a VA mortgage
Do you want to buy a house? Fortunately, you don't need to have the typical 20% down payment. With VA loans, you can get a zero-down loan and competitive interest rate. Closing costs are also typically lower than what you'd pay with a conventional loan.
Consider going back to school
If you are going back to school after being discharged, take advantage of the Post-911 GI Bill. Generally, you can receive up to 36 months of tuition and fees for the cost of public, in-state schools. You can also get money for housing, books, and supplies. For details on your eligibility and the programs offered, the U.S. Department of Veterans Affairs can help you learn more.
Get financial assistance for your child's education
If you have been in the military for six years (but not more than 16) and agree to four more years, you can transfer your GI Bill education benefits to your spouse or children. However, if you are out of the military or otherwise don't meet the eligibility requirements, you can still find financial assistance for your children's college education in the form of college scholarships, grant programs, and interest-free loans.
Transitioning back to civilian life can be difficult for those who were accustomed to military life. Many veterans aren't financially secure enough to handle an emergency. However, by finding the right job, setting a budget, and saving for the future, you can soon be on the road to financial success.
---