Celebrating the 4th of July with our Sheroes and Heroes
June 29, 2017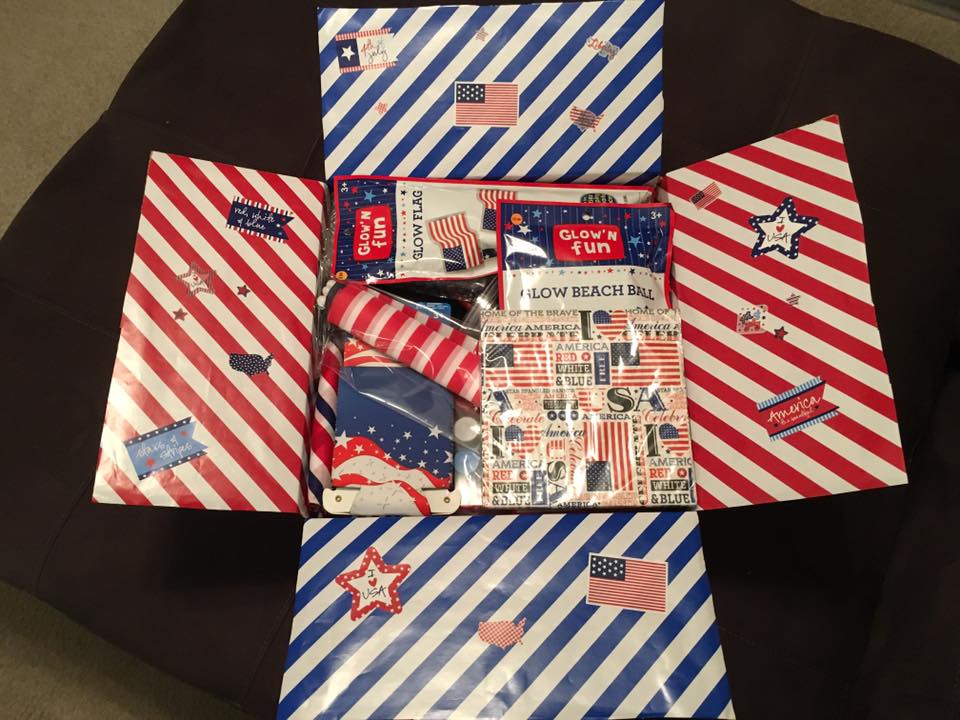 Next week we celebrate the anniversary of our country's independence. While we're here in the states gathering with family and friends to celebrate, our deployed heroes and sheroes are serving overseas. Here at Soldiers' Angels, we think an important part of celebrating the 4th of July is honoring our military members and veterans. Here are some ways our angels and volunteers have done so.
Visits to VA Hospitals Across the Country
Many of our veterans and troops have to spend time in VA Hospitals due to illness or injury. Some of our volunteers take time to visit patients during the holiday break and some plan events for local veterans. For example, we have a team of volunteers in Dallas helping with a BBQ at the VA Hospital and there's one event planned in Denver at the local brewery! Spending time with our heroes and sheroes shows our appreciation for all that they've done.
4th of July Themed Care Packages
Our Angels try to make every holiday as special as possible for their adopted service members by sending themed care packages. The 4th of July is no different! We love how creative and excited they get! This year we even had Wells Fargo join in on the care package making.
Here are some of the packages that were sent.
We hope you and your family have a wonderful 4th of July holiday!
---