Academy Sports Adopts 58 Families through the Soldiers' Angels Adopt-A-Family Program
December 22, 2016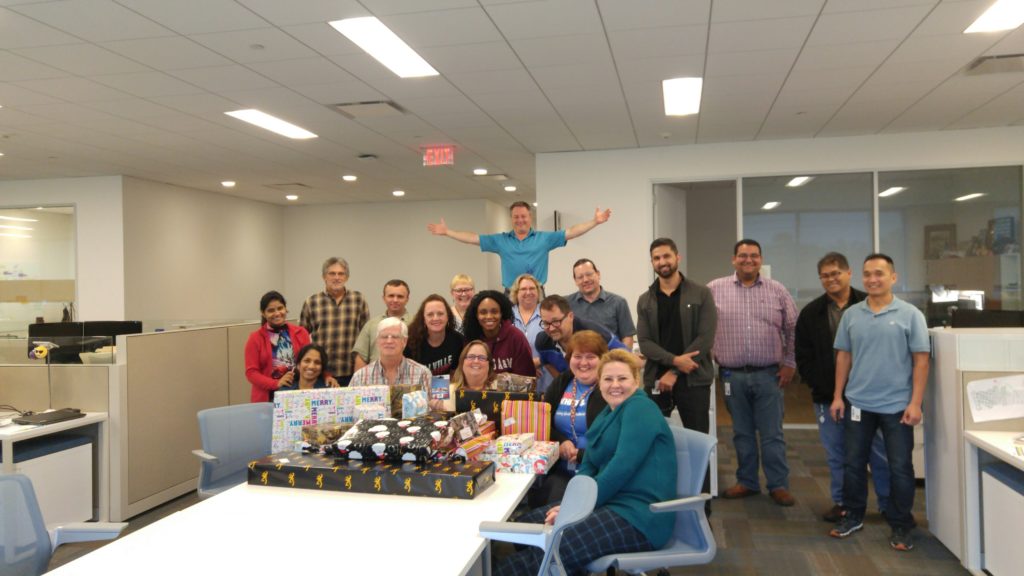 We get the pleasure of working with so many generous and amazing companies throughout the year – especially around the holidays. This year we were blown away by the generosity of one of our partners, Academy Sports + Outdoors. They adopted 58 families through our Adopt-A-Family Program!
We sat down with Allan Rojas, Academy Sports + Outdoors Communications Manager to talk about how the team took on such a generous project. Here's what he had to say.
What made you decide to partner with Soldiers' Angels this year?
Academy Sports + Outdoors is committed to giving back, especially during the holiday season. When we learned of Soldiers' Angels Adopt-A-Family program, we knew that this was a perfect fit. After conversations with Soldiers' Angels' staff, we felt this partnership would be an excellent opportunity for our team members to give back to those families who have sacrificed for our country while also helping support a valuable program that provides so much to veterans and their families.
58 families is a lot of families! How did your team manage all of that?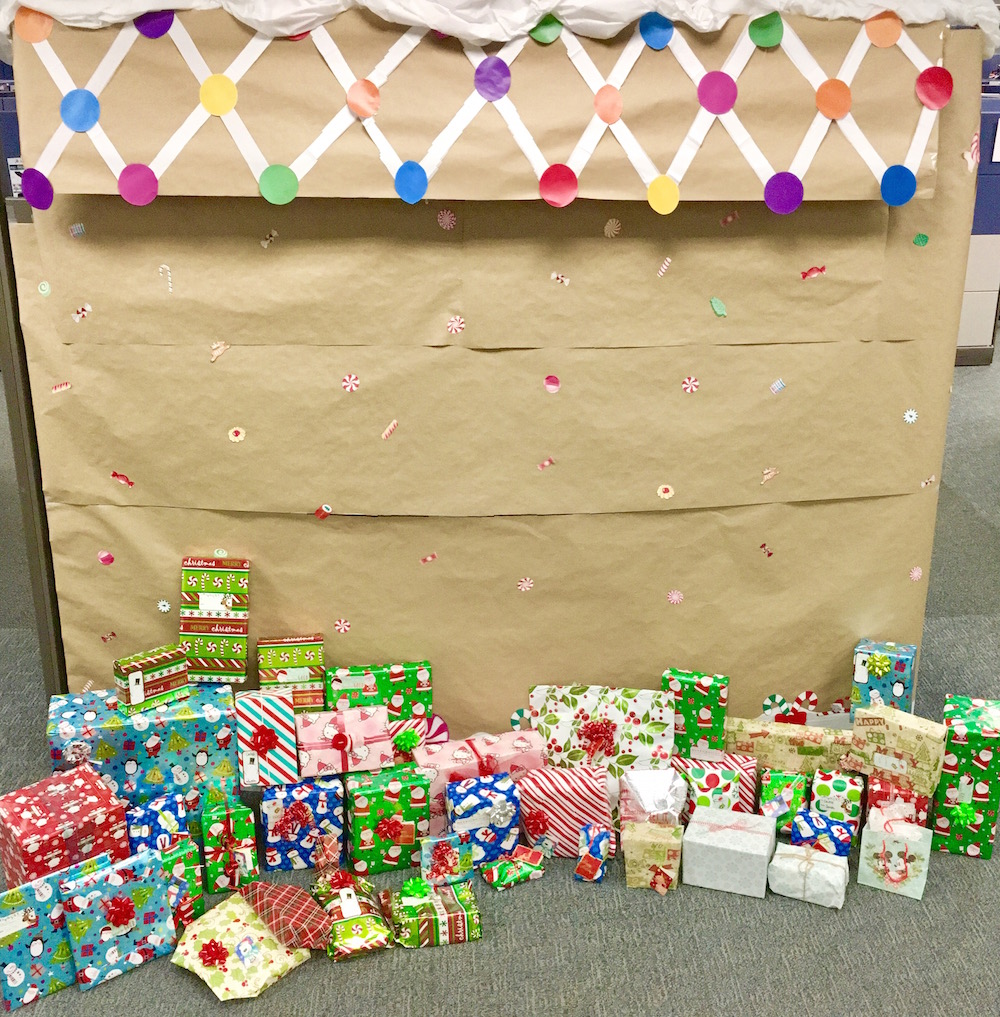 When we first announced the program to all participating team members (corporate team members, our three distribution centers, and stores in Houston, San Antonio, McAllen, and Baton Rouge), there was a tremendous response to get involved. We were able to partner with specific points of contact throughout our company and communicate detailed instructions for the event. We collected the sign up information and worked with the Soldiers' Angels' staff to match families with each group. We then sent each point of contact their assigned family's information and let them work directly with their family to arrange the gift exchange. Our groups have purchased much needed clothes for children, gift cards for food located near the family's public transportation route, and fun toys to brighten each child's holiday.
How has it brought your team together?
Each group approached the program a bit differently, but all have communicated how excited their teams are to be a part of this program. We've had thermometer visuals to track collection of donations, and even teams who have invited their families to be a part of their shopping and wrapping parties.
It was so great to hear from team members about how important this is to them since they have family members and other loved ones who have served. We have heard of anonymous donors matching what has been collected for some teams, and groups who have come back several times to add more families to their request list. We are so happy to be able to impact so many families this holiday season!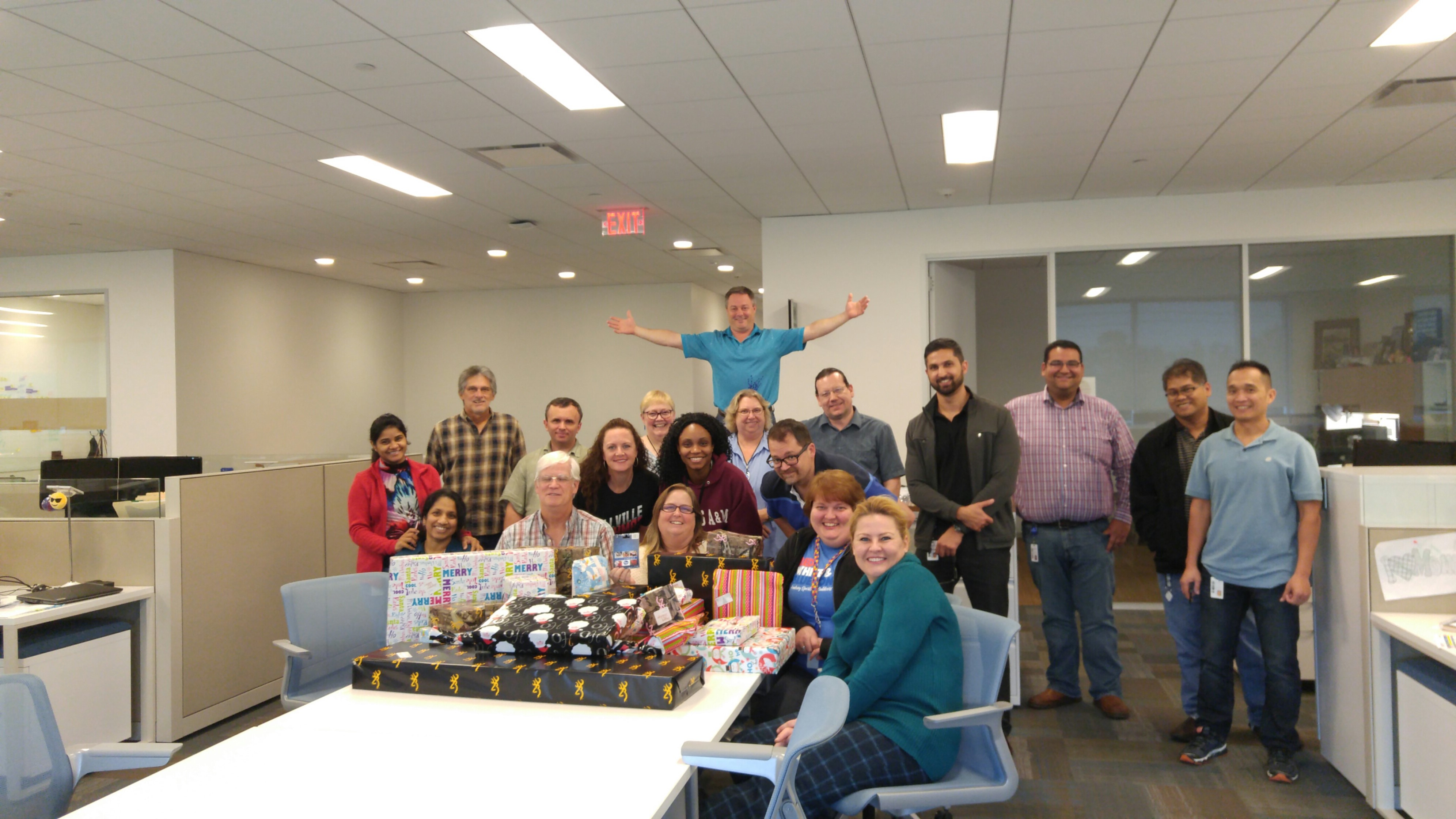 We love how hands-on the team was with the families they adopted this year! Giving back is such a great way to bring your team together no matter what the holiday or occasion. If you're looking for a way to get your business or organization involved in 2017, sign-up to become a Community Partner!
---