2017 Soldiers' Angels Holiday Program Numbers
January 18, 2018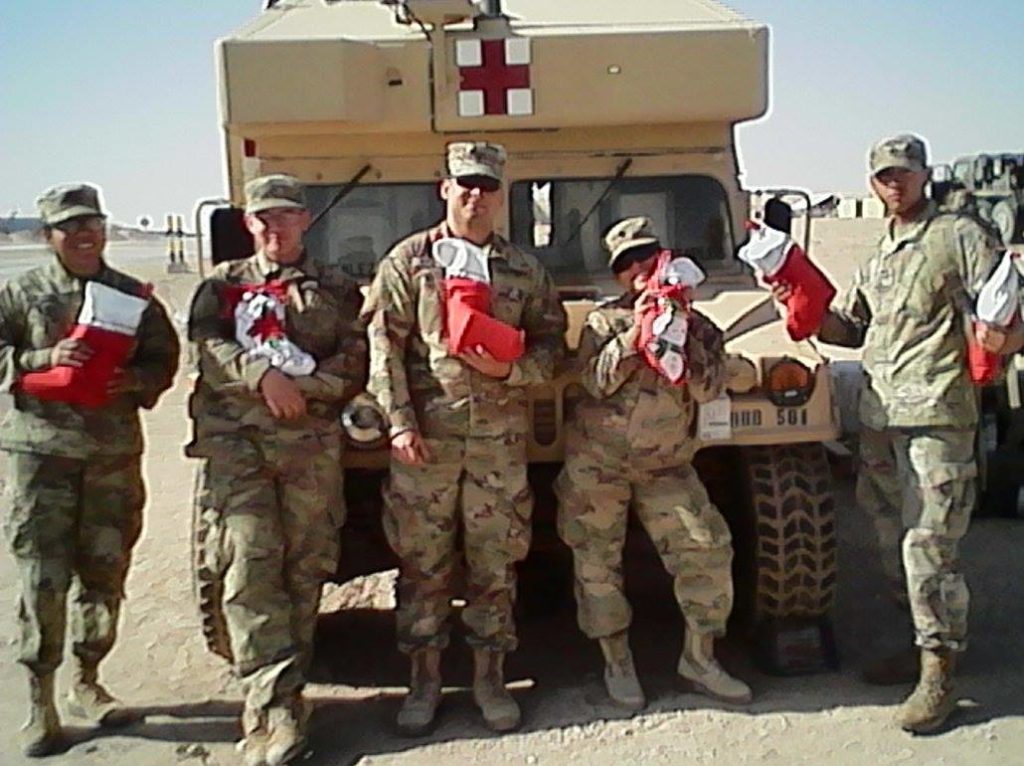 Thanks to our staff, volunteers, angels, and donors, we were able to serve thousands of military heroes and families this holiday season! Here's a look at our numbers.
Treats for Troops
We still have a huge stack of paperwork we're working through but as of now, we have collected 21,170 lbs of candy (and counting)! The candy has been shipped overseas and distributed to veterans patients at VA Hospitals across the country.


Holiday Stockings
We started the holidays with a goal of collecting 13,000 stuffed stockings. From contributions of 1 stocking to over 1,400 stockings, each and every partner who participated in this program has helped to ensure that our military heroes and sheroes know we remember and support them. This year, the grand total came to 14,767!


Adopt-A-Family
We received thousands of applications for holiday support this year. Thanks to families, individuals, and organizations who adopted and donated money to our Go Fund Me Campaign, 1,220 families and 3,214 children had a brighter holiday.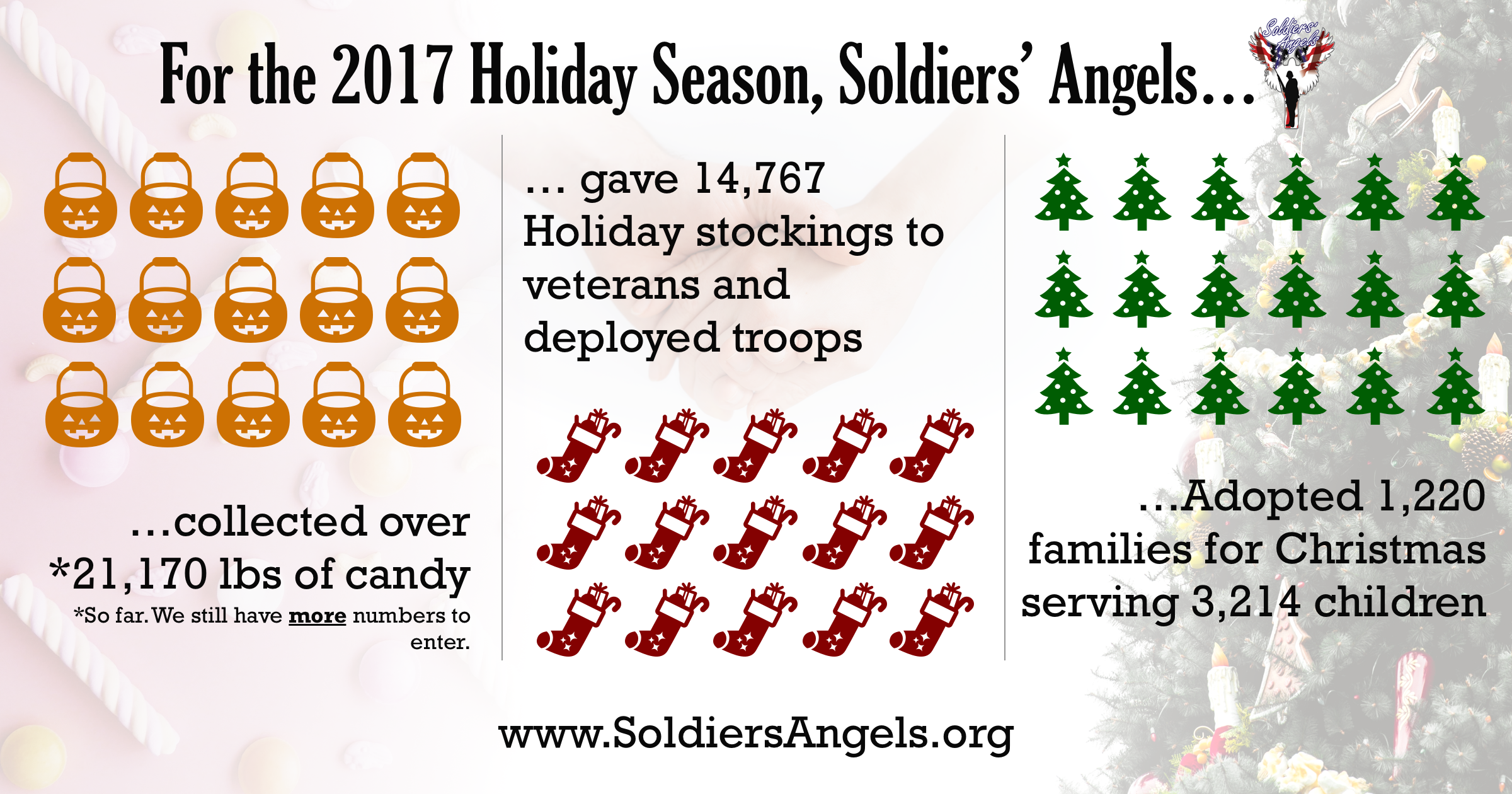 ---