Thank you for your incredible support!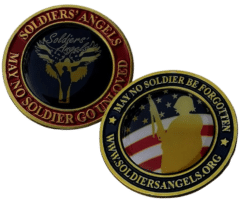 If you met your fundraising goal, please enter your contact information below, including the URL to your completed campaign. If you held multiple fundraisers, please submit one contact form for each campaign.
Challenge coins will be shipped in the coming weeks. We will use the information below to get your challenge coin to you.