Soldiers' Angels provides support to our wounded, ill and injured service members through two unique programs.
Our largest wounded support program is managed through our Soldiers' Angels office in Landstuhl, Germany. Many wounded warriors from Afghanistan and Iraq are extracted by a medevac helicopter to a combat support hospital at a forward operating base (FOB). If additional treatment is needed they typically are transported from the FOB to Landstuhl Regional Medical Center, which is a level II military treatment facility. Our Angel team in Landstuhl is a group of amazing volunteers, both military and civilian, who live in Germany and have a desire to serve these warriors. They provide blankets, pillowcases, snacks, hygiene items, clothing and other items requested by the wounded patients. Soldiers' Angels also provides laptop computers and IPads to wounded, ill and injured warriors who need specialized software to acccomodate their disability needs through our Valor-IT program.
You can learn more about either of these amazing programs by visiting one of the links below.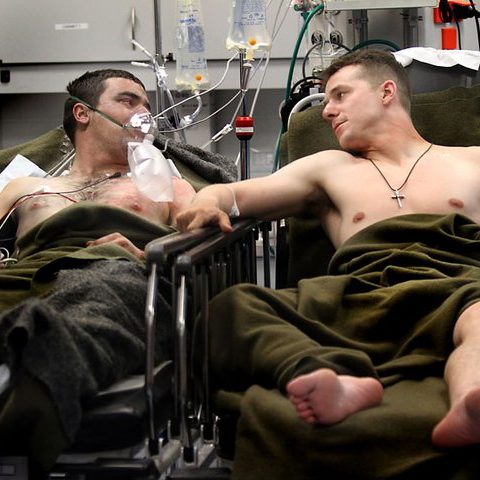 Soldiers' Angels Landstuhl, Germany
Supporting medevac'd wounded/ill and medical staff at Landstuhl.