Soldiers' Angels will provide monthly food assistance for Dallas Service Members & Veterans.
Watch the video to learn more about our monthly food assistance events now.
Soldiers' Angels is excited to announce the expansion of our Military and Veteran Food Distribution program to offer support to Service Members and Veterans in Dallas. These monthly events provide registered individuals with essential food assistance in a convenient drive-through format. Participants receive a wide range of provisions including fresh meat, produce, non-perishables, and more. We are proud to be able to serve and nourish those who have served our country.
For questions about the food distribution events or to inquire about sponsoring, email: David at [email protected]
If you are in need of food assistance prior to when the Dallas food distribution starts or if you are unable to attend the Soldiers' Angels events, please click the button to review additional food resources in the Dallas area.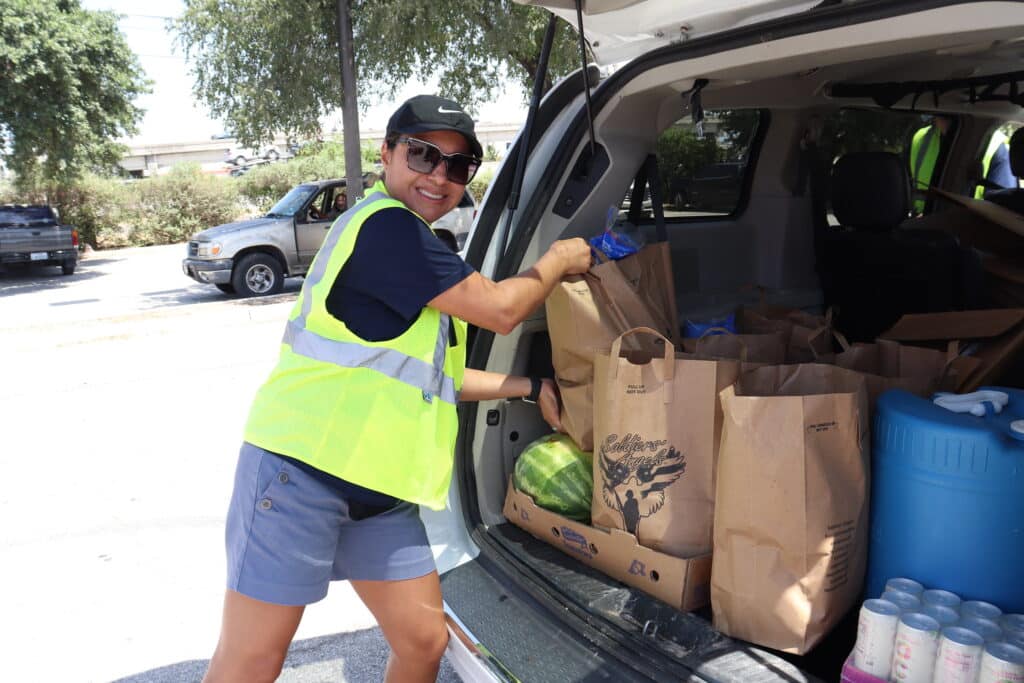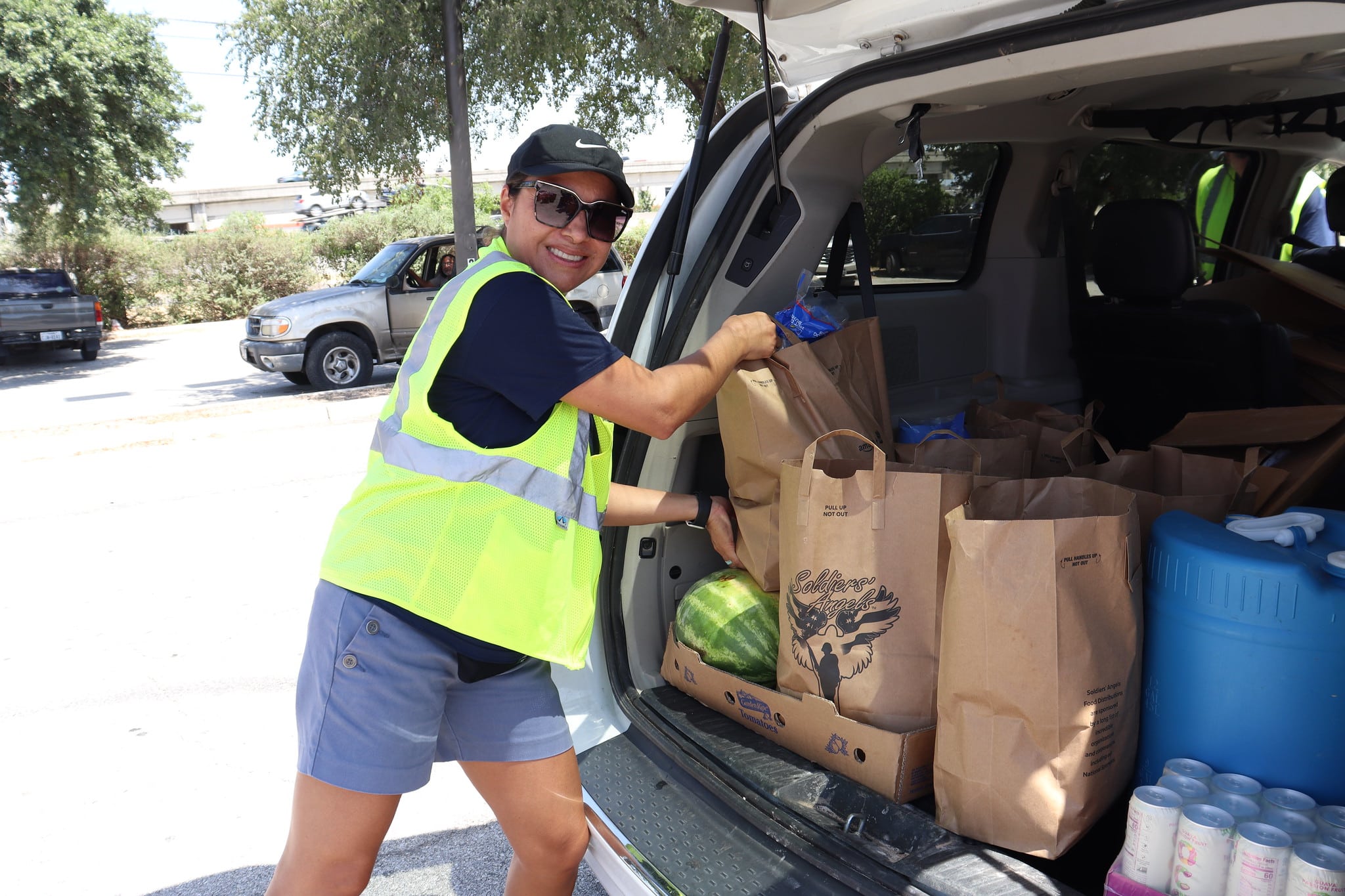 Soldiers' Angels provides an easy, no-cost way for Dallas Service Members and Veterans in need to receive food assistance. Volunteers pack bags of groceries and load them into cars, pushcarts, or backpacks of registered Service Members and Veterans.