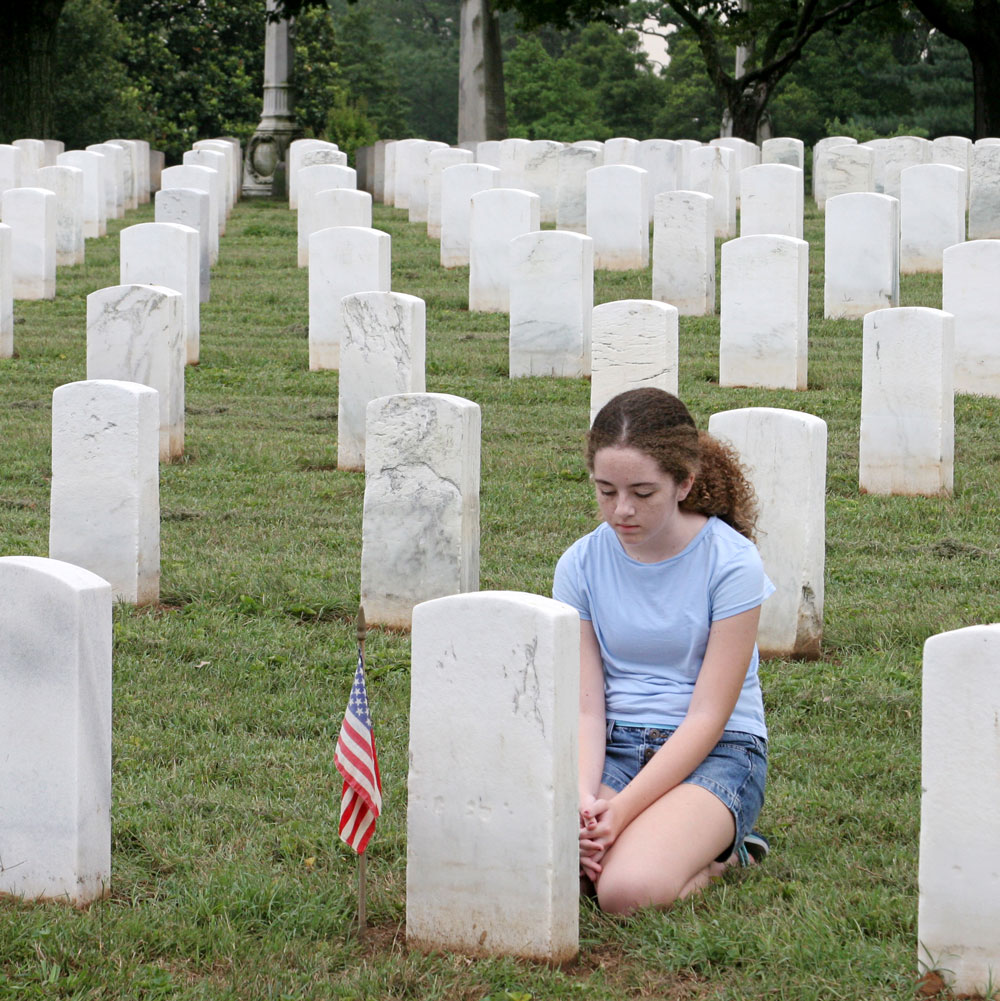 "On August 4th, the life of my sweets, Captain Garrett "Tubes" Lawton was cut tragically short by an IED while deployed to Afghanistan. I immediately began receiving cards and notes of sympathy and appreciation from people all over the United States. Opening my mailbox and finding it overflowing with cards from hundreds of Soldiers' Angels lifted my spirits during the most horrific time of my life. I also received a few near the anniversary of his death. I have saved all of these for my two boys so they can know that their daddy's sacrifice was for a grateful nation." – Trish, "Proud Military Widow"
Who We Are and What We Do
The Living Legends Team conducts one of the most delicate and demanding missions of Soldiers' Angels: comforting the loved ones left behind when a warrior falls in the performance of their military duties. Our goal is to make sure the families of America's fallen heroes know that they are supported and that their loved ones' sacrifices are honored and respected.
The Living Legends Team sends personalized sympathy cards to grieving families to convey our compassion and heavy hearts. In addition, Soldiers' Angels Living Legends will provide the following commemorations to the grieving family:
Send a Gold Star and a letter to the family.
Submit the fallen hero's name to PlantMemorialTree.com. A tree will be planted in their memory in our National Forest and a keepsake letter will be mailed to the family.
During the holidays, the Soldiers' Angels Living Legends team will send a remembrance booklet by Chelsea Hanson to the families.
How You Can Help
To join Soldiers' Angels and participate in the Living Legends Team click here to get started! If you're already a Team Angel, log in to your Angel account and sign up for Living Legends Team. Upon signing up the Team Leader will review your application and connect with you to discuss roles and expectations before approval is given to join.
If you need more information, please use the contact form on this page.
Contact the Living Legends Team
Impact
Your comforting thoughts mean so much to me…Your sympathetic comments will be memorialized and share with his sons, …who will learn how brave and special their father was. – Cheryl
…In the days, weeks, and months following the loss of my husband, my son and I have received countless cards, letters, and notes from Soldiers' Angels around the US, filled with heartfelt condolences, prayers, and deep expressions of gratitude for my husband's ultimate sacrifice and the resulting sacrifice of our family. I cannot begin to express how deeply touched I've been to read each tearful word sent with love from Angels across the the continent…I've been inspired by you and will now be joining your ranks in my time of healing and beyond. I hope I can offer someone even a fraction of the love and support that was shown in honor of my husband. With love and gratitude, Erin (January 2010)
As the first anniversary of my husband's death rapidly approaches, I want to say thank to each of you for your support over the past year. I know so many of you sent cards and e-mails when Rich died; while I don't remember what each one said, I can tell you that I felt comforted by them. To this day, they remain in a box on my desk where, on bad days, I can see them and remember that you are all there supporting me. – Eileen