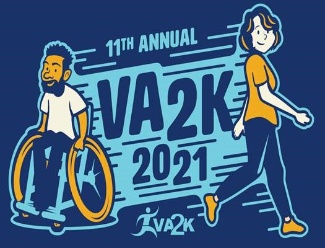 Volunteer with Soldiers' Angels at The Cincinnati VA's 11th Annual VA2K Walk and Roll at the Zoo!
Get on the move and support homeless Veterans at the same time! The walk will begin at 11:30 am. Meet at the Cincinnati VA before walking to the ZOO.
Date:  May 19, 2021  •  Time:  10:00 am-2:00 pm  •  Location:  3200 Vine Street, Cincinnati, OH 45220
Volunteers will help with:
Set up/takedown
Set up collection bins to collect  items for Veterans
Wayfinding – Assist with helping the walkers moving in the right direction
* All volunteers will receive lunch and a FREE Zoo pass for the day.
Learn more about Soldiers' Angels
Looking for a way to give back to veterans?  Join Soldiers' Angels for a volunteer Meet & Greet!   Come and chat, have a snack and learn more about the volunteer opportunities on the Soldiers' Angels team!