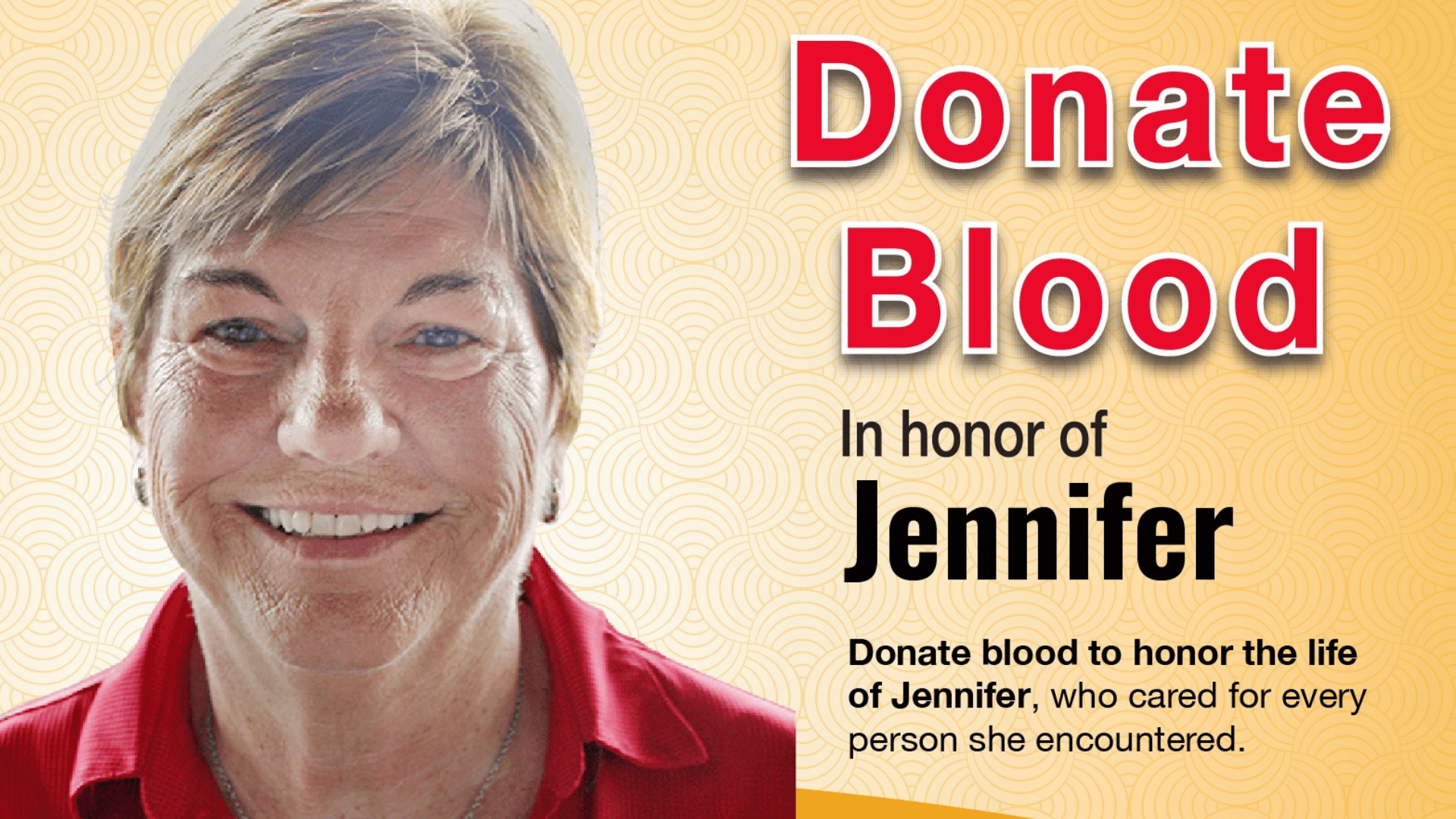 Join Soldiers' Angels for a Blood Drive in honor of Dr. Jennifer Cernoch, former Vice President of Development at Soldiers' Angels. July marked the one-year anniversary of Jennifer's passing after a 7-month battle with cancer. To honor her memory and remember her incredibly caring spirit, we will be hosting the Bloodmobile at our office in San Antonio for a blood drive.
SPACE IS EXTREMELY LIMITED!! Please only register if you are 100% committed to attending!! Or if you register and find out you can no longer attend, please let us know as soon as possible.
Donors will receive an eGift card as well as a gift bag filled with some of Jennifer's favorite things.
YOU MUST REGISTER VIA THIS LINK: https://donor.southtexasblood.org/donor/schedules/drive_schedule/137465